Patio Tiles
A patio is an excellent place to relax and entertain friends. And, of course, you'll want your outdoor flooring to stand the test of time.

At PrimaPorcelain, the patio tiles that we have for sale are extremely durable, and they're extremely low maintenance.

No matter what you throw at it – heavy foot traffic, stains, or simply a lack of time to maintain your outdoor space - our patio tiles will stay beautiful and strong.

This is just one of many reasons why our patio tiles are the perfect fit for your outdoor space.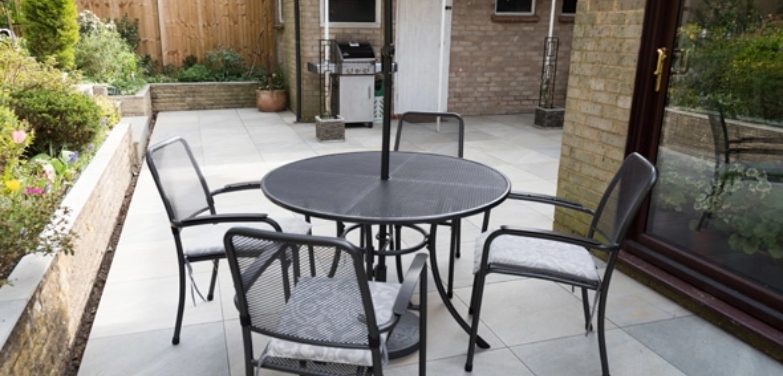 Buy Low-Maintenance Patio Tiles
Porcelain is an excellent material for patio tiles. Here's why:
It's slip-resistant
It's dirt-resistant
It's stain-resistant (even red wine can't beat porcelain patio tiles!)
It's robust
It has a low porosity (unlike natural stone products which you have to seal)
It's easy to clean (all you need is warm, soapy water)
This way, you can show off your brand-new patio tiles without worrying that they could get ruined. Trust us, they'll look beautiful for years to come!
Choose From a Variety of Patio Tile Colours and Sizes
At PrimaPorcelain, we understand that you want your patio to be an enjoyable space that reflects your tastes. This is why we supply such a diverse range of patio tiles! Our patio tiles come in many different colours ranging from light Italian limestones to the deepest slates; this is because we want to cater to all our customers so that you can make your patio as individual and unique as you are!
As well as a wide range of colours, we also offer a selection of different sizes. We offer porcelain tiles and paving in 20 x 120cm, 60 x 60cm, 40 x 80cm, 45 x 90cm, 40 x 120cm, 60 x 90cm, 60 x 120cm, and 75 x 75cm. This wide selection of tiles and paving allows for a range of designs to be created in your patio, whatever your style is. For more information about designs, visit our
Design Inspiration
page.