Porcelain Tile Steps
PrimaPorcelain paving is a great choice for outdoor steps. Not only do they look beautiful, they are also extremely sturdy, and you'll find it nice and easy to clean your steps should they become dirty.

Our porcelain tiles are resistant to scratches and stains, and even the UK's famously unpredictable weather won't cause their colours to fade, so you know that your pretty porcelain steps will continue look perfect for years after they're installed.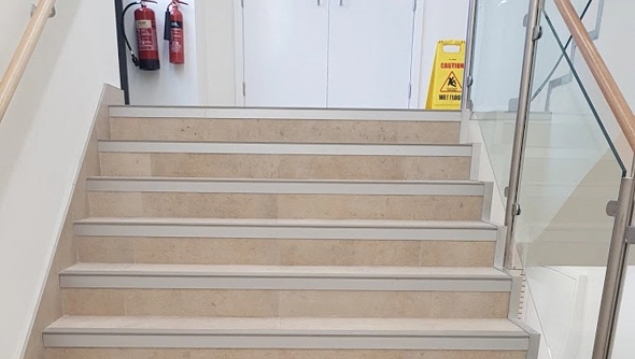 Creating Your Perfect New Patio
Here at PrimaPorcelain, we employ a team of garden design experts who can help you to plan your multi-level outdoor living space. Visit our 3D Design Lab page for more details.

Contact PrimaPorcelain today to discuss your outdoor paving project with a member of our team. Don't forget to order your 3 free porcelain tile samples!