Porcelain vs Granite Paving
There are many reasons why granite paving slabs are such a popular choice for the garden, but perhaps the most important reason of all is their durability. Granite is often touted as the sturdiest paving product of all!

But just like limestone, sandstone, and all other forms of natural stone paving, granite is perilously porous. Granite slabs may be thick, and we don't doubt that they're capable of coping with a lot of weight, but even the heaviest paving slabs can be utterly ruined by moisture if they're not designed to deal with it. Our granite-effect porcelain pavers are far better at coping with the challenges that British weather has to throw at it!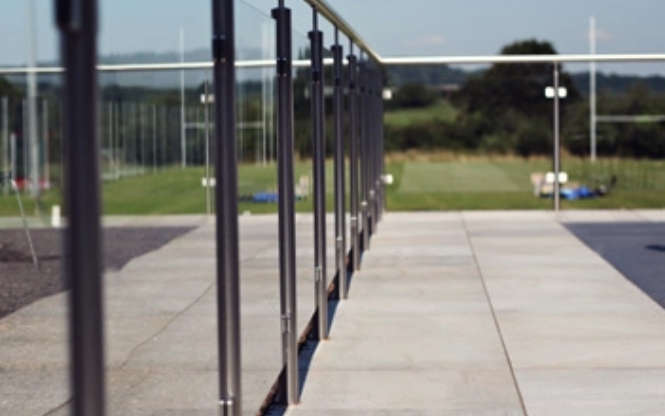 Porcelain Paving Slabs
If you want to steer clear of unsightly stains and moisture damage, porcelain paving slabs are perfect. Porcelain is a truly high-endurance paving product.

Porcelain tiles and paving slabs aren't very porous at all, which means that they absorb less water and minimise the risk of moisture damage. They also require very little maintenance, allowing you to forget about tedious chores and relax in your beautiful new outdoor space.

Granite paving, however, will need to be sealed using a messy, silicone-based sealant to ensure that it looks its best and isn't tarnished. Which paving will you choose?
View Our Porcelain Products
Attractive Minimal Look
Another often-quoted benefit of granite paving is its attractive, minimal look. The natural stone has a timeless appeal, but the sleek grey colour and the clean, straight lines give the paved area a modern edge. We've established that porcelain is the more durable paving product, but can it compete with the smooth, stylish appearance of granite paving slabs?
Well, in our opinion…yes it can! Our porcelain paving is available in a variety of colours and designs, we can even help you to replicate the stony, organic look of granite paving slabs –
browse our stone-look products here!
If you want beautiful, high-strength paving that gives beautiful results without too much effort, you'll find that our porcelain products are far superior to traditional granite paving. Order a FREE sample if you'd like to see the quality for yourself, or email
info@primaporcelain.co.uk
to start discussing your project with our expert porcelain team.
Order A Free Sample