Porcelain vs Sandstone Paving
A lot of homeowners have a serious yearning for sandstone paving slabs, and it isn't hard to work out why. Sandstone boasts a natural beauty that can make your garden seem like it's glowing, and the smooth stone surface is very appealing, especially if you're tired of mowing the lawn every few weeks.

We can't deny that sandstone paving is a hugely attractive choice. But while sandstone paving slabs could well put your lawnmower out of a job, they still require some upkeep of their own…unlike our low-maintenance porcelain tiles!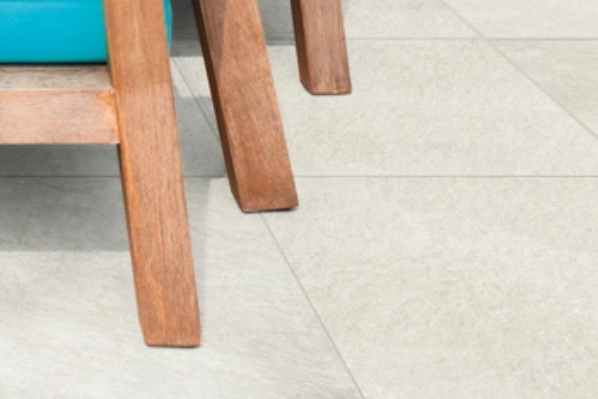 Porcelain Lasts Longer than Sandstone
Our sandstone-effect porcelain paving offers all the visual appeal of natural sandstone but is guaranteed to be far less porous and much more hard wearing. This means it won't require an extensive maintenance regime to keep it looking and feeling great.

Like lots of natural stone paving products, sandstone paving is permeable to water which can lead to severe moisture damage, dulling and degrading the beautiful stone surface you were so keen to add to your garden. You will need to seal sandstone paving regularly to keep unwanted moisture at bay and prevent the slabs from staining.

When you choose PrimaPorcelain paving, you'll never need to seal it. Our outdoor tiles remain completely water resistant for years to come with no effort from you!
View Our Collections
Porcelain Vs Sandstone Slabs
If you're still not convinced that porcelain is better than sandstone paving, we'd encourage you to order a free sample and see for yourself how wonderful our porcelain products are. If you have any questions about the difference between sandstone and porcelain paving slabs, feel free to give us a call on
029 2080 3756
.
PrimaPorcelain products can be used to create a smooth transition between indoor and outdoor spaces. Simply use our 10mm tiles indoors, and our 20mm paving slabs (which can be dry-installed with pedestal supports) outdoors.
For more information about the benefits of porcelain paving vs sandstone, please contact the PrimaPorcelain team today!