Porcelain Tile Texture & Grip
As you browse our website, you may notice that each of our products has a Grip Factor ranging from 1 to 5 (1 being the lowest grip, and 5 being the highest). Not only does this rating give you a little more information about the texture of your chosen product, it also tells you whether or not that product is suitable for external use. If you are planning to install PrimaPorcelain paving in an outdoor environment, you will need to select a product with a Grip Factor of 3 OR ABOVE.

A Grip Factor of 1 or 2 means that the tile in question is suitable for indoor use only.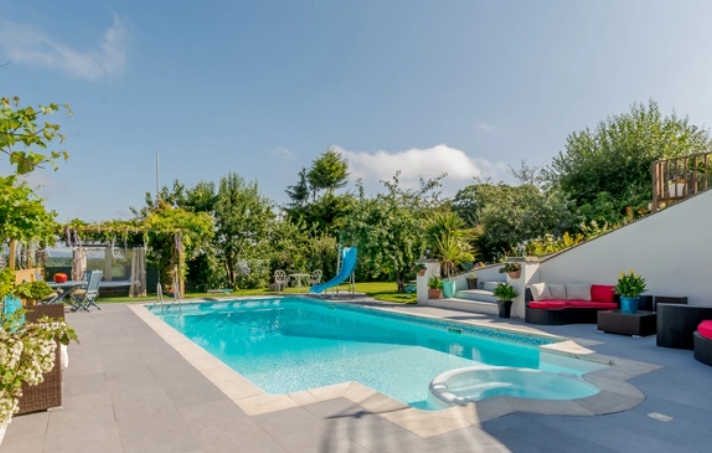 Does Grip Factor affect texture?
Each product's Grip Factor is intrinsically related to its finish; for example, tiles with a Smooth or Polished finish will have a very low grip rating, while tiles with a Textured finish tend to fall on the higher end of our Grip Factor scale.

As mentioned above, several PrimaPorcelain products are available in more than one finish. Please note that the appearance of your tiles and paving may differ if you are using two different finishes; for example, you may choose to use our Italian Limestone tiles both indoors and outdoors, but the indoor tiles will have a Smooth or Fine Textured finish whereas the outdoor tiles will have a Textured/Grip finish. This means that the two different products will vary slightly in appearance, even though both have the same design.
Let us choose the right tile for you!
If you aren't sure which finish or texture would best suit your project's requirements, please don't hesitate to get in touch – our customer support team will be happy to help you. To contact us, please call
029 2080 3756
or email
info@primaporcelain.co.uk
today. Remember, you can also order a free sample pack if you'd like to take a closer look at our various products.