Garden Tiles from PrimaPorcelain
Porcelain paving is the perfect choice for gardens and other outdoor living spaces. With almost no maintenance required, our hard-wearing porcelain garden tiles are resistant to scratches, stains and fading; this means that you'll spend less time maintaining your patio and more time enjoying it!

Our garden paving slabs come in numerous different colours and effects, allowing you to decorate your outdoor space in your own unique style. Whether you plan to use your garden for entertaining, relaxing or both, our porcelain garden slabs will help you to create just the right atmosphere.
Browse Outdoor Tiles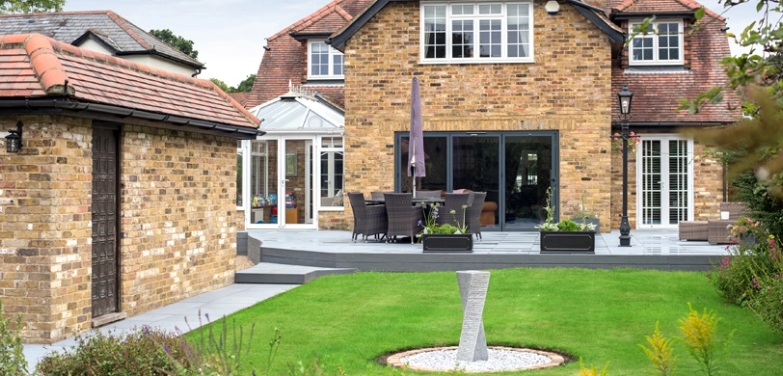 Indoor & Outdoor Tiles
Create a seamless transition between your home and your garden!

Many of our tiles come in two different thicknesses: 10mm for indoor use, and 20mm for outdoor use. This means that the tiles in your home can match the tiles in your garden! This technique creates a smooth, seamless transition between the two spaces.

Our low-maintenance porcelain garden slabs are the perfect paving material for modern life. Your patio will look great with nothing more than a regular sweep and a very occasional jet wash – other garden paving materials require far more attention!
VIEW INDOOR / OUTDOOR TILES
Get in touch to discuss your garden paving options!
If you need help designing your dream garden, we're here for you. Call us on
029 2080 3756
to learn more about our porcelain garden tiles and why they're superior to other garden paving slabs.