Porcelain Tiles or Ceramic Tiles?
Both porcelain tiles and ceramic tiles are common choices for indoor and outdoor renovation projects. These two materials have a lot of similarities; they're both clay-based and kiln-fired tiles, but there are actually a lot of differences between the two.

There are four main differences between porcelain and ceramic tiles - composition, water absorption, usage, and appearance.

Porcelain tiles are forged from clay like ceramic tiles, but the clay used for porcelain is much more highly refined and fired at much higher temperatures. These enhanced techniques leave porcelain with an incredible strength and low porosity, meaning it absorbs less water and is more stain-resistant.

Ceramic tiles, on the other hand, are made using a significantly less refined clay and a less advanced firing technique, leaving the tiles more porous and fragile. They have a glazed top surface, making ceramic tiles less stain-resistant and less durable.
Explore Our Range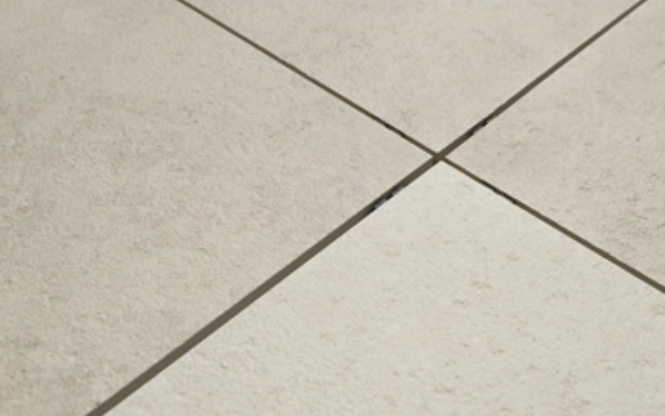 Tougher than Ceramic Tiles
The clay used to create porcelain tiles and paving slabs is highly refined and purified before being fired. Ceramic tiles are made of coarse clay, whereas porcelain tiles are made of fine kaolin clay.

Kaolin clay is a great choice for tiles as it has a high fusion temperature, meaning porcelain tiles end up with incredible physical strength and chip resistance. Consequently, porcelain paving slabs tend to outperform ceramic tiles in most environments.

Porcelain is an incredibly durable material because it is baked in a kiln at 1200°C. At this temperature, 100% of the material vitrifies – meaning it's converted into a very dense and hard-wearing material. The finished porcelain product is far more durable than ceramic.
Browse Outdoor Tiles
Water Absorption & Resistance
Porcelain tiles are notorious for their water resistance. Porcelain typically has a water absorption rate of less than 0.5% whereas ceramic tiles tend to have a significantly higher absorption rate.

Porcelain tiles are much denser and less porous than ceramic tiles, meaning they don't absorb as much moisture and are more durable in general.
Texture & Appearance
In recent years, porcelain has been manufactured to resemble a variety of different materials. Here at PrimaPorcelain, we give customers all the beauty of natural tile materials
without compromising on durability
. Porcelain paving can be made to look like natural stone, marble, or even
wood flooring
. Because of this, it's an excellent option if you don't want to worry about damage, maintenance, and chipping.
Ceramic usually comes in a solid colour without any variation. Simulations of materials are not possible with ceramic, unlike our porcelain tiles which have multiple shade variations for added authenticity.
In the battle of ceramic tiles vs porcelain tiles, there can only be one winner: porcelain! It's not difficult to see why porcelain is the top choice: it looks beautiful in any setting, and the specifications are outstanding compared to both ceramic and natural stone. If you're looking for low-maintenance tiles that will endure whatever life throws at them (and still look as good as new years later) then porcelain tiles are the far superior choice.

For further information about our hard-wearing porcelain tiles and how they fare in comparison with ceramic tiles, please do not hesitate to contact the PrimaPorcelain team. Don't forget to order your FREE tile samples!