Porcelain vs Limestone Paving
Limestone paving is a popular choice among UK homeowners, and we can see why: limestone slabs have a natural beauty that's hard to march, and they look great in all sorts of different outdoor spaces. But if you're looking for patio tiles that don't require any maintenance, you may be better off with limestone-effect porcelain tiles from PrimaPorcelain. Read on to find out why!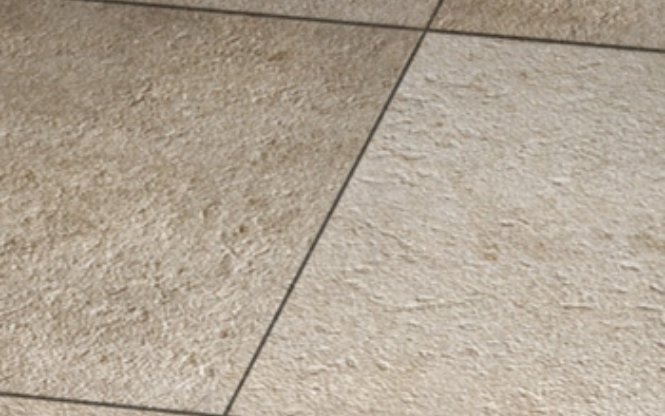 Porcelain Lasts Longer than Limestone
If limestone paving is exposed to the sunlight for too long, its colour starts to fade. Black limestone may even end up looking grey and washed-out before the year is out! Our porcelain products are designed to be fade-resistant; come rain or shine, the weather won't affect them.

Limestone, like all sedimentary rock, is incredibly porous so it will soak up rain and excess moisture like a sponge. This can lead to stains which even the most abrasive chemicals cannot clean and cracks that will be costly and difficult to rectify. Porcelain boasts incredibly low porosity making it stain-resistant and incredibly long-lasting!
Browse Porcelain Tiles
Porcelain Vs Limestone Slabs
So, can our pretty porcelain products outshine the elemental allure of natural limestone paving? There is certainly something to be said for the pure, unrefined charms of real limestone. But natural products have their weaknesses, and we feel that porcelain paving slabs are superior even to gorgeous limestone slabs.
Our 20mm slabs are a meticulously-designed
outdoor paving
product, and their low porosity lets very little moisture in. Unlike limestone slabs, our porcelain patio tiles will never need sealing to protect them from moisture damage – they're perfectly capable of coping on their own.
If you're curious to find out more about out outdoor porcelain products, email
info@primaporcelain.co.uk
or telephone
029 2080 3756
. Our friendly and professional porcelain experts will tell you everything you need to know!