High-Quality Tiles for Retail Designers
Retail design is all about impressing the customer, convincing them that your client's business is the best option for them. It doesn't matter if you're designing a restaurant, a clothes shop, or a car dealership; while these spaces will all have vastly different requirements, the goal will always be to entice customers and encourage them to spend in the establishment.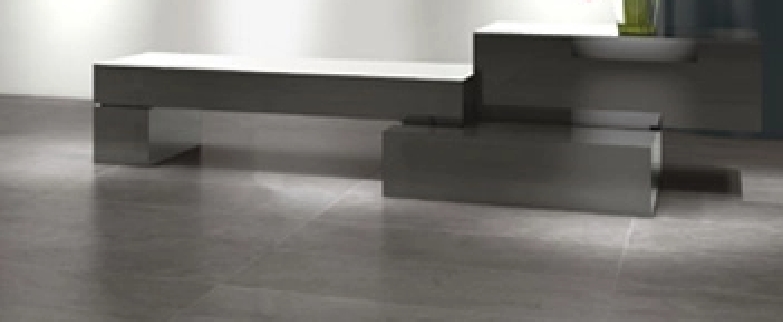 Porcelain is perfect for the retail space
Porcelain tiles are a fantastic choice for this purpose. Here are three reasons to use porcelain in your next retail design project:

Put simply, porcelain is very, very pretty. The classical, stone-effect design will bring an air of timeless elegance to the shop floor, although the slabs are sleek and streamlined enough to slot into a cool, contemporary design as well. While they are exquisite and eye-catching, they're also subtle enough to blend into the background a little, without threatening to draw attention away from the merchandise. The atmosphere that porcelain creates is subtle with a hint of quality.
If you've already decided on certain aspects of your next design, don't worry – our porcelain products will go with almost anything. That may sound like an overpromise, but with seven scintillating styles to choose from, your options are very open indeed. We're capable of creating almost any kind of shop floor you can imagine!

If you're buying tiles for a shop floor, you'll need them to be sturdy, and our porcelain products are most certainly that! With next to no maintenance whatsoever, the tiles will survive all the stress of the shop floor without losing any of their beauty. All of our porcelain tiles are robust and long-lasting, so you can rest assured that your fabulous shop floor won't give up the ghost.
Contact us to use porcelain tiles in your retail design project
If you work in retail design and you're interested to see how well our porcelain tiles will work in a shop environment, give us a call on
029 2080 3756
and we'll help turn your plans into a reality.
Alternatively, you can email a list of your requirements to
info@primaporcelain.co.uk
and we'll get back to you ASAP. We're always thrilled to work with retail designers, so no matter where in the UK you're based, get in touch and discover a world of gorgeous porcelain flooring.