Porcelain Tiles & Paving for Landscapers
Our porcelain paving is perfectly suited to coping with outdoor environments, and this durability – together with the huge range of stylish colours and designs that we offer – has made PrimaPorcelain an extremely popular choice amongst professional landscapers and garden designers.

Keep reading to learn more about our hard-wearing products and what they could add to your next landscaping project, or click here to request a free sample pack and see the quality for yourself!
Free Sample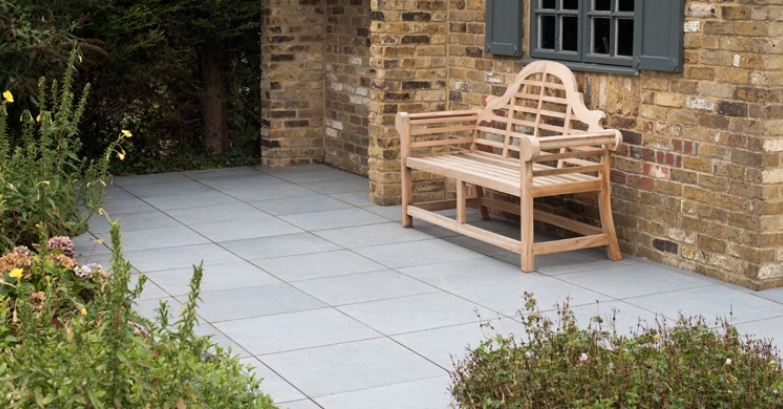 Looking for landscaping materials? Look no further!
If you work in the landscaping business, you'll love working with PrimaPorcelain's paving products. For one thing, they're incredibly easy to install – many of our paving options require no mortar or adhesive whatsoever, because they can be dry-installed using our revolutionary pedestal support system.

Also, once our paving slabs are in place, they require practically zero maintenance. The low porosity of porcelain means that, unlike natural stone paving, our products never need to be sealed. They are also far stronger and sturdier than most alternatives; our slabs are outstandingly scratch-resistant, and the density of the materials we use ensures that your paved area will be able to withstand practically anything.
And then there's the sheer range of designs on offer. From creams and browns to greys and blacks, our porcelain paving is available in a huge variety of different colours, meaning that we can match just about any design scheme you or your client might choose. We even have a number of stone- and wood-effect paving designed on offer, allowing you to get the look of other materials without any of the drawbacks. If you'd like to learn more about our services for landscapers, please email
commercial@primaporcelain.co.uk
or call
029 2080 3756
today.
Contact Us