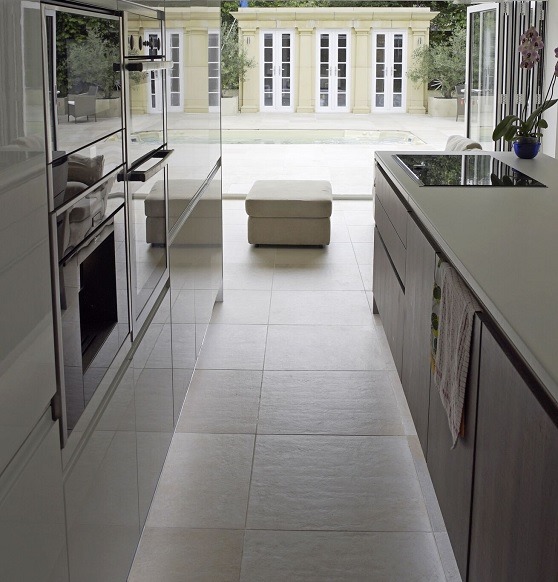 Case Study: Beautiful tiles, inside and out!
This was a fantastic project to be a part of. A customer in Woking loved the look of our Quartz Sunrise tiles, but what they loved even more was the fact that they came in two different thicknesses: 1cm for indoor use, and 2cm for outdoor installations.
This meant that the customer was able to re-tile both their open-plan kitchen/dining room and their beautiful garden using the same product. The result is a stunning quartz-effect floor that segues seamlessly from inside to outside.
The Perfect Choice for Internal & External Projects
As this customer in Woking deduced, PrimaPorcelain tiles are an excellent choice for all kinds of interiors. They're especially well-suited to kitchens and dining areas; their low porosity makes them highly water-resistant, and any spilled food can easily be wiped clean without leaving behind a stain.
Equally, porcelain paving is utterly perfect for external spaces such as this customer's stunning garden. PrimaPorcelain products remain beautiful regardless of weather conditions, and unlike some garden paving options, they never need to be sealed. They're also slip-resistant, making them ideal for swimming pools – something our client in Woking made great use of!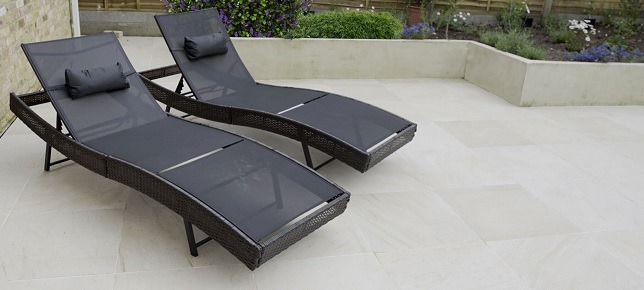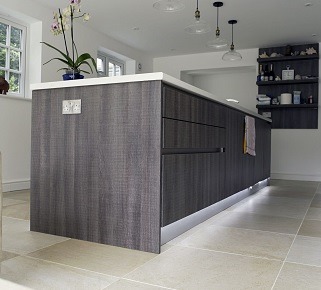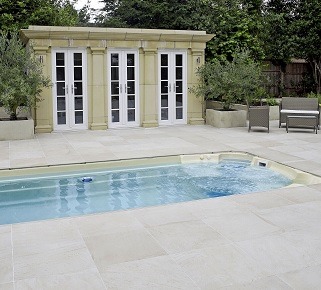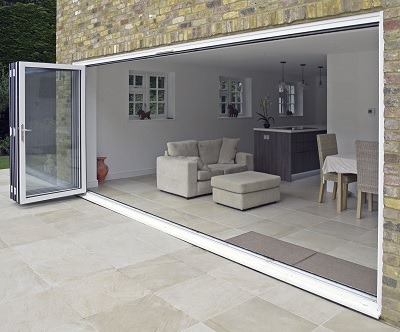 If you'd like to use PrimaPorcelain tiles in (or outside) your property, here are some useful links:
If you have any questions, please feel free to call the PrimaPorcelain team on 029 2080 3756. You may also wish to visit your nearest PrimaPorcelain showroom for a closer look at our product range.