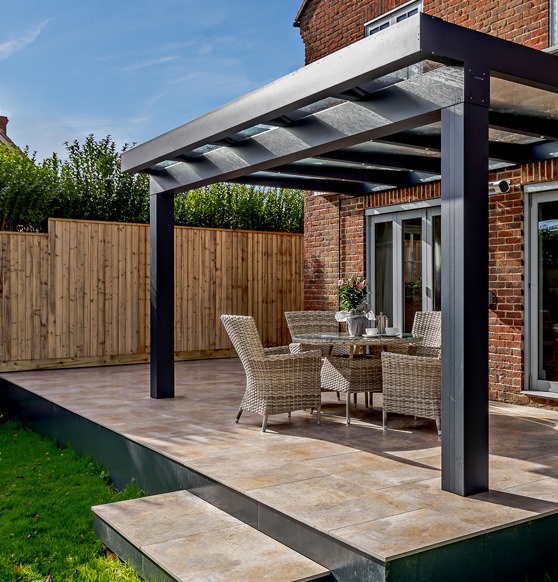 Case Study: Case Study: Salisbury, Wiltshire
Like many people, this couple had been working from home for a few months and decided it was time to upgrade their outdoor space so that they could make the most of it, whatever the weather. They decided that a covered patio would be the perfect place to dine and de-stress. While browsing online they came across PrimaPorcelain and noticed that our products were, "strikingly different from others and something that very much appealed to us!"
We were so pleased to receive their enquiry and get to work on their garden transformation during these difficult times. The couple opted for our 20mm Cotswold Ivory Paving – a natural shade of porcelain paving with a varied surface that complements their garden space perfectly. The low-maintenance, high-quality nature of these tiles was perfect for the stress-free space they desired.
The finished terrace, complete with a veranda from SunSpaces, has inspired this Wiltshire couple to get outside more while working from home. This is already benefitting their mental health and overall well-being. "It's amazing how just a few minutes out in the fresh air and just a little closer to nature really peels away the stress that otherwise builds working and living within the same four walls."
More feedback from our customers
"We have been able to have nearly every breakfast, mid-morning coffee and lunch outside - only the worst of weather and gloom has caused us to revert inside. We look forward to returning to outside evening meals once the days start getting longer again.
"Your straightforward, honest, non-pressurised approach gave us the confidence needed. Had our enquiry been met with typical sales tactics to secure an order I know we would have walked away. Having the facts, advice and space to make choices was invaluable.
"The visuals were amazingly useful and really representative of the final result - a massive step up from the frankly useless visuals we had of our kitchen a few years ago."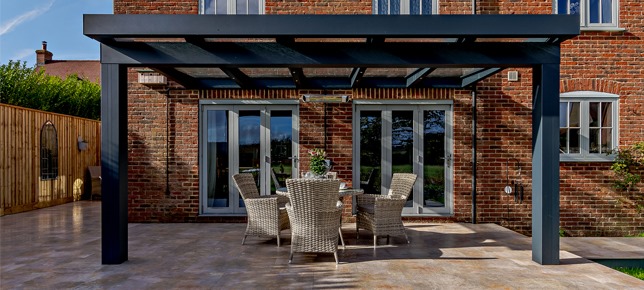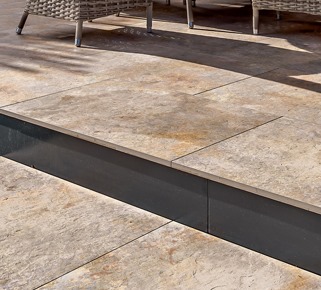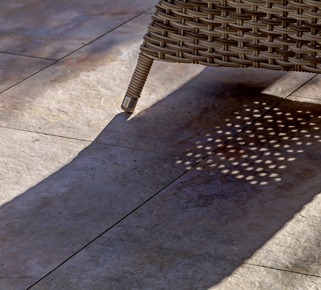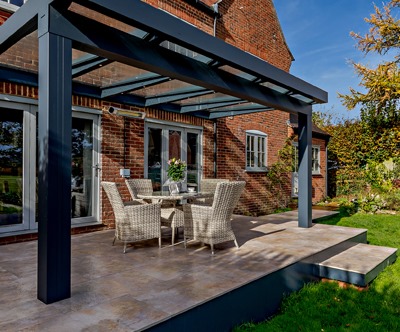 This Wiltshire couple and the team here at PrimaPorcelain were delighted with the final look of this outdoor terrace. The couple's upgraded space looks very stylish and offers them an outdoor space to dine and relax, without having to leave their home. We hope that it will bring them many years of enjoyment!
If you're working from home and looking to create or expand your outdoor living space with low-maintenance porcelain tiles, do not hesitate to contact us today or order your FREE tile and paving samples.