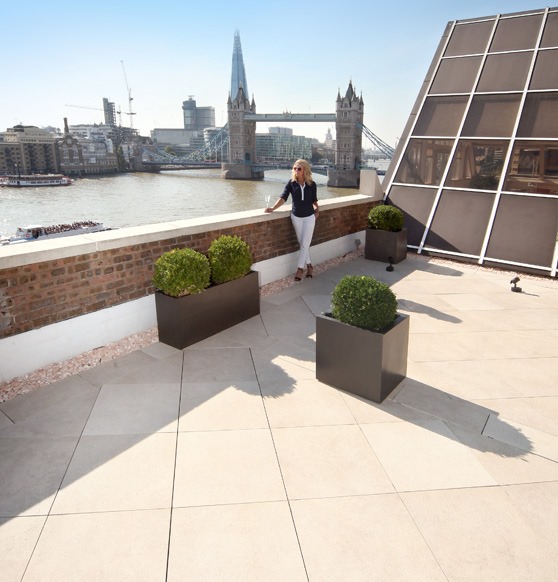 Case Study: A stunning view of Tower Bridge
Interior designer Julia Laidlaw contacted PrimaPorcelain in early 2014 regarding a client who was seeking a low-maintenance paving solution for their roof terrace in London. Based in a stunning central London penthouse, this customer wanted an outdoor balcony that would be worthy of their home's breathtaking view: a panorama that overlooks such famous landmarks as Tower Bridge and The Shard.

As usual, we were more than happy to assist, and so we sent out some free samples for Julia and her client to take a look at. The client had expressed a particular interest in light-coloured paving slabs, and so we sent samples of:
Selecting the Right Product
Having seen and felt our fine Italian porcelain tiles for herself, it was decided that the client would go with the Italian Limestone Vanilla option – the beautiful soft tones of these tiles lend themselves perfectly to elegant balconies and roof terraces, and their maintenance-free properties mean that time on the terrace is spent relaxing, not maintaining it.

This particular customer decided not to make use of our in-house architect or our professional installation team; the design plans were already in place, and all she needed was a superior paving product to add that flawless finishing touch!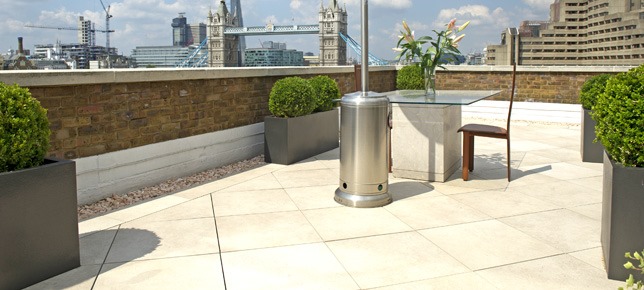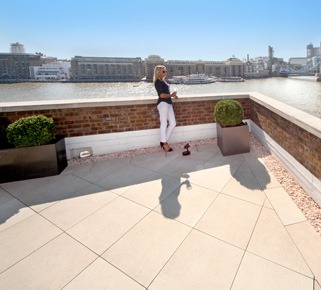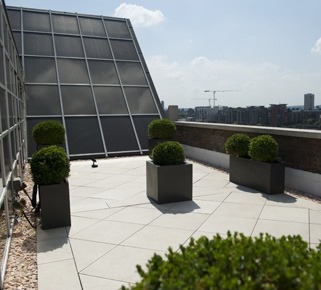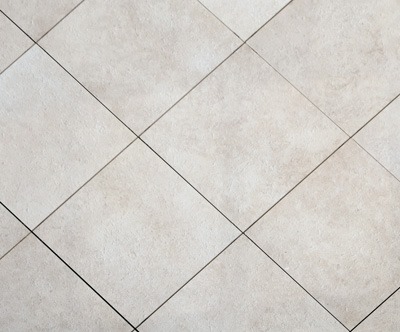 We have helped to create some pretty special balconies before, but this one is definitely among the most awe-inspiring – both for the quality of the terrace itself, and for the epic surroundings. Italian Limestone Vanilla proved to be an excellent choice as its soft, sandy tones speak of true elegance and quality; they also complement the incredible view rather than detracting from it any way. In the shadow of Tower Bridge and London's iconic Shard building, this roof terrace looks absolutely sensational, and now this client can enjoy the panoramic view from an equally stunning new balcony.

If you are looking for paving in London (or any other part of the UK), you can see why our sumptuous porcelain slabs make such a fine choice! Not only do they have the glamour and authenticity to match any fine natural stone, but their non-porous makeup means that they are impervious to the elements. The Tower Bridge roof terrace will be enjoyed (maintenance-free) for many years to come.

Call 029 2080 3750 now to enquire about our porcelain paving products, or click here to order your free sample!