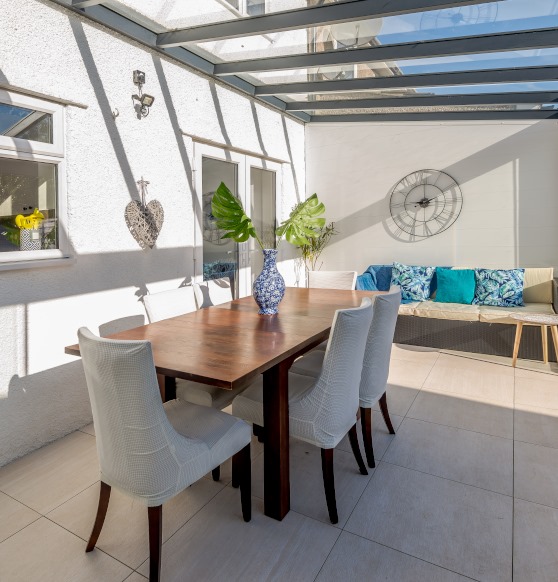 Case Study: Hemel Hempstead, Hertfordshire
A homeowner in Hemel Hempstead was adding a sunroom to the rear of their property and decided to use our attractive Tirolo White tiles for the floor.
The finished structure looks very stylish indeed—our contemporary white porcelain tiles were a fantastic choice for this contemporary glass structure, which serves as both a laundry room and a pleasant lounge-cum-dining area.
The sunroom's glass doors slide open, allowing the residents to choose whether they let in the fresh air or keep their new space shielded from the elements.
Now that they're installed, our porcelain tiles will last for years with virtually no maintenance at all. They're also very easy to clean!
What Our Customer Said
"We came across PrimaPorcelain online. The team were very helpful and stayed in touch throughout the project.
"Installation went very well. The team were punctual and cleaned everything up before leaving.
"We are very pleased with the finished space."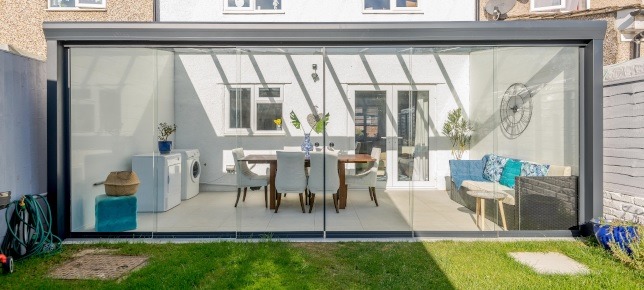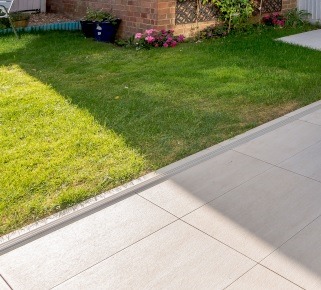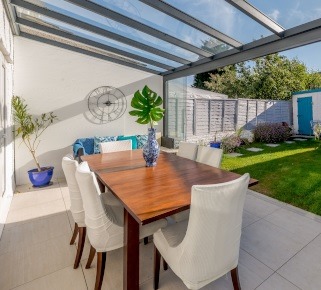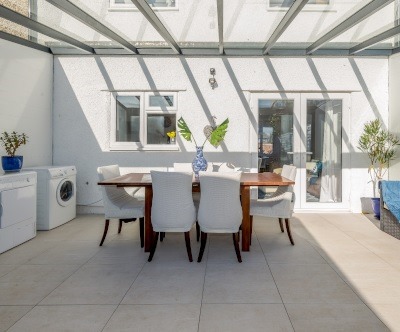 If you'd like to use our porcelain tiles in your home or garden, please don't hesitate to contact PrimaPorcelain and discuss your project with a member of our team. Don't forget to order your FREE tile samples!