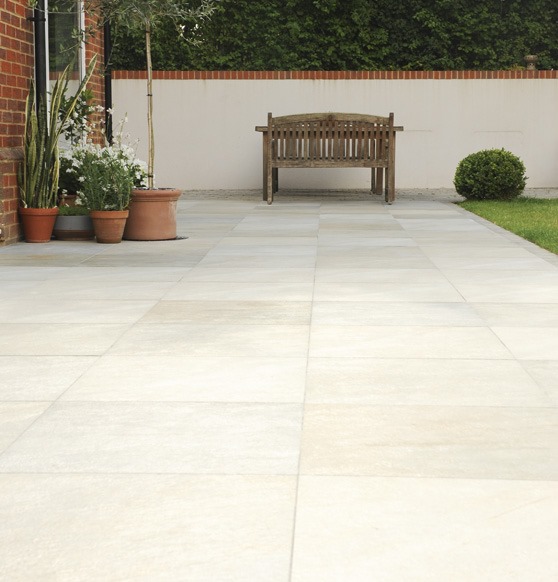 Case Study: Case Study: Surrey, South East England
When Mrs Natalie Savage approached us in the latter part of 2013, requesting some samples of our porcelain paving, we were of course more than happy to oblige! Mrs Savage had heard that if you are looking for high-quality paving stones in Surrey, our sumptuous porcelain tiles more than fit the bill, as well as offering some impressive performance properties that make PrimaPorcelain a really superb choice. If you'd like to see how well this stunning Surrey paving design turned out, do read on...
Choosing the Right Paving Product
After Mrs Savage browsed our wide collection of porcelain, we sent her out a few colour options so she could see and feel which would best fit the patio of her Surrey home. In the end, Mrs Savage decided to go with our 1cm thick Quartz Twilight option – the beautiful colour and variation in the tones of this tile make Quartz Twilight a popular choice for many.
It is also worth mentioning that, for outdoor use, customers generally go with our thicker 2cm tiles, but as the contractor needed this patio's height to marry up with the existing stone work, the 1cm tiles were a better fit.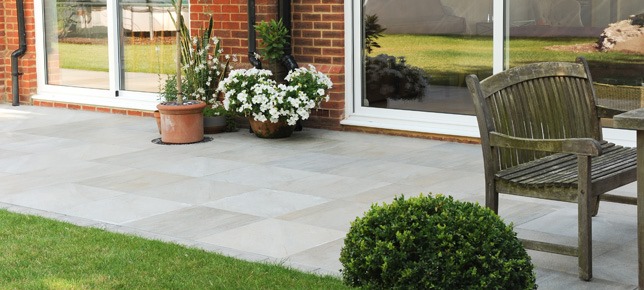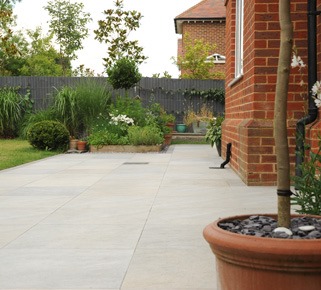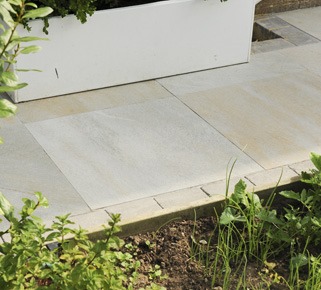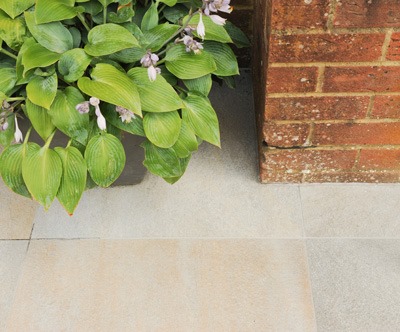 The finished job looks absolutely stunning – our paving stones have really breathed new life into this Surrey home! The patio area contains several pipes and manhole covers, but none of these have managed to detract from the aesthetic excellence that our fine Italian porcelain brings to the fold. Quartz Twilight turned out to be an inspired colour option, as part of the patio borders an existing natural stone area; the true stone-like tones of our Quartz Twilight paving complement the natural stone patio beautifully!

If you are seeking paving stones in Surrey (or anywhere else in the UK), we hope that this sublime example really shows off what our porcelain can do. Mrs Savage was thrilled with the quality and finish of our tiles, and even more so with her brand new, reinvigorated patio! Not only is this beautiful Surrey paving design a treat for the eyes, but the weather-resistant properties of our porcelain mean that it can enjoy a maintenance-free existence too.