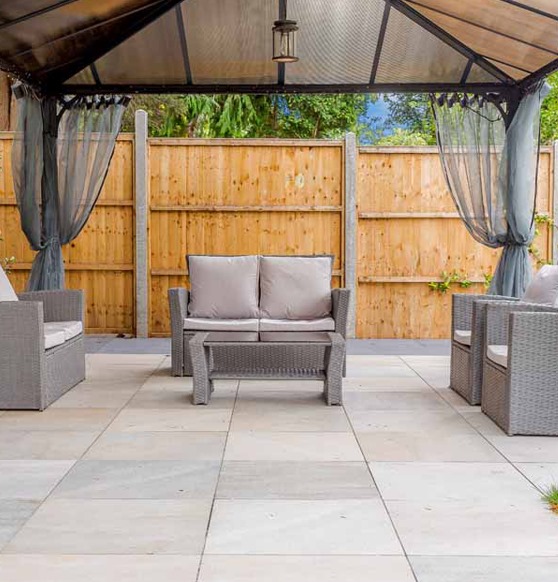 Case Study: Case Study: Ealing, West London
A couple from Ealing had recently had refurbishments done in their home and decided it was time to give their garden a makeover too. Their architect recommended they visited us here at PrimaPorcelain, and it wasn't long before they took a trip to our St Albans showroom to browse our paving options.
They were instantly drawn to our Slate Grey paving and decided to use this to refurbish the main patio are outside their home. They decided to look for a contrasting yet complimentary shade to create a brand new patio area in their back garden, and after seeing our Quartz Twilight paving in the showroom, they decided this would be the perfect fit.
"The PrimaPorcelain staff were extremely helpful"
Since our clients had their new paving installed, they have been in contact to tell us they are "very happy with the finished garden and have definitely been making good use of it during the hot weather!"
They found our staff "extremely helpful" when they were ordering their paving and later during the garden work too.
They also told us they "would not hesitate to recommend PrimaPorcelain to others" when asked why, they said, "the products are lovely and the customer service during the purchase and aftercare has been great!" - which is wonderful to hear!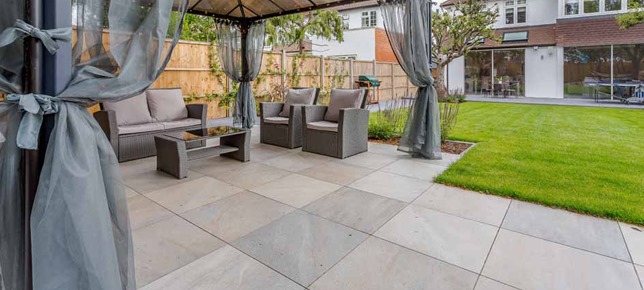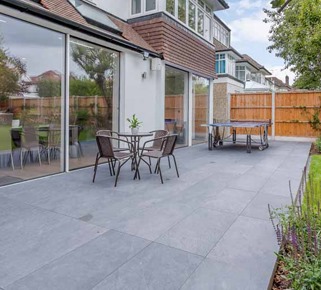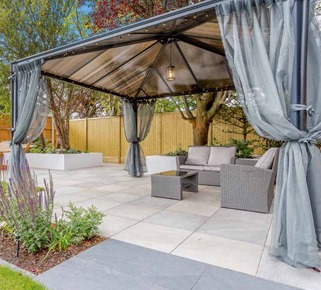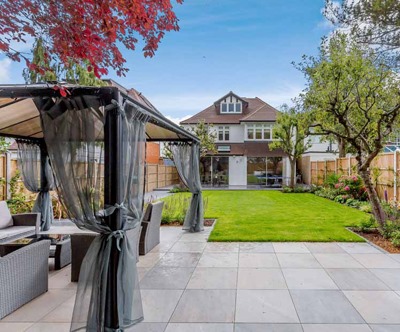 We're sure you'll agree that their new and improved garden looks wonderful with a gorgeous new seating area that can be enjoyed all year round.
Because they chose PrimaPorcelain, they won't need to spend valuable relaxation time maintaining their paving!
Find out more about our Slate and Quartz ranges, or call the PrimaPorcelain team on 029 2080 3756 to request a quote for your own paving project.