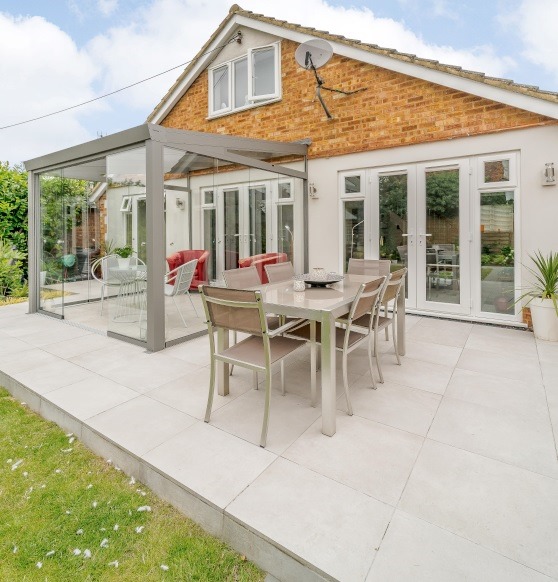 Case Study: Case Study: Bourne End, Buckinghamshire
In 2019, a homeowner from Bourne End visited our Slough showroom to take a closer look at our paving products, which he'd initially discovered via an Internet search. The man in question wanted to make better use of his outdoor space, and PrimaPorcelain's Modena Platinum paving ended up forming a central part of his revamped garden.
As well as adding a gorgeous porcelain patio at the rear of his house, this customer also made use of several other products from Greensquares (our parent company), including a spectacular glass garden room and contemporary grey deck boards for the perimeter of the lawn.
"Very helpful from start to finish"
We're pleased to report that our customer is "extremely pleased" with his new and improved outdoor living space. Our products have no doubt bolstered the value of his Buckinghamshire home, but more importantly, he now has a beautiful garden that will stay that way for many years to come.
Once this project had been completed, we checked in with our customer and he stated that he found the PrimaPorcelain team "very helpful from start to finish".
He added that the installation had gone "very well" in his opinion, and that our paving installers were "very professional".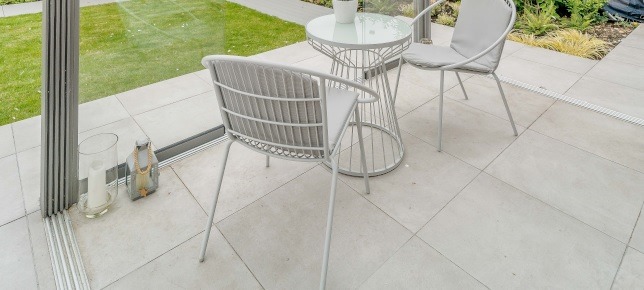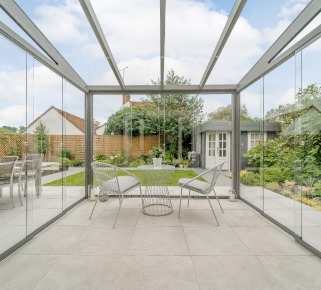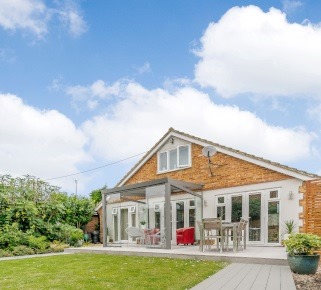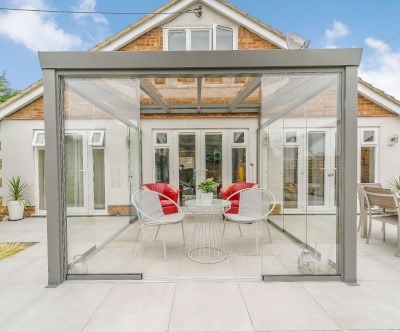 We hope you'll agree that this customer's new patio looks absolutely fabulous, and because he chose to use our low-maintenance porcelain paving, he won't have to spend his precious free time looking after the tiles - they'll stay lovely with virtually zero upkeep!
Find out more about our Modena paving range here, or call the PrimaPorcelain team on 029 2080 3756 to request a quote for your paving project.