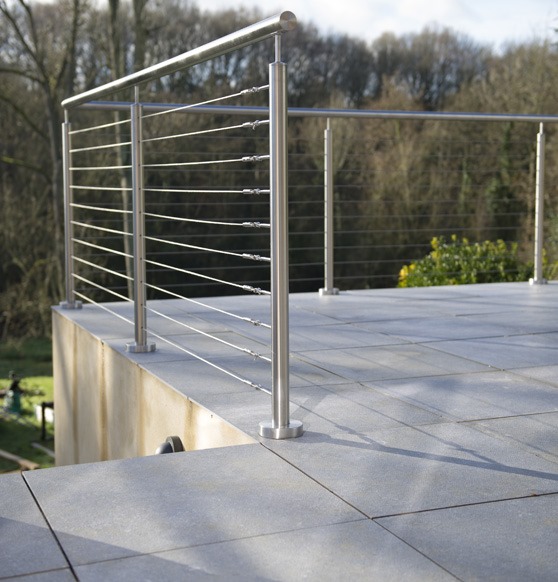 Case Study: A Gorgeous Garden Design in Oxted
Emma Green lives in Oxted. She ordered no fewer than four free sample from us: two from our Italian Limestone range and two different types of deck board. This is part of what makes our free sample service so helpful – it gives people the opportunity to try a few different materials for their outdoor space and make an informed decision as to which ones suit them best!

Shortly after we had dispatched Emma's samples, our sales assistant Sharif got in touch to ask what she made of them. As it turned out, she was very impressed, and Emma eventually opted to use both decking and porcelain tiles in her outdoor area. As our Pontprennau case study demonstrated, these two materials form a truly winning combination, and using them both is a great way to add depth to the garden!
Additional PrimaPorcelain Products
With both materials chosen, the garden design was starting to take shape, and it was already clear that the results would be fabulous.

The deck boards and the paving tiles weren't the only products we supplied for this project. Emma Green's garden boasts an attractive multi-tier layout; her back doors would open out onto a small decked area, with composite wood steps leading down to the larger paved patio. In addition to the contrasting flooring materials that we provided, we also sold Emma a set of 4 riser lights, which were built into the steps that led from one area to the other. The steps ended up looking great, and the lights make the space that much easier to navigate at night-time.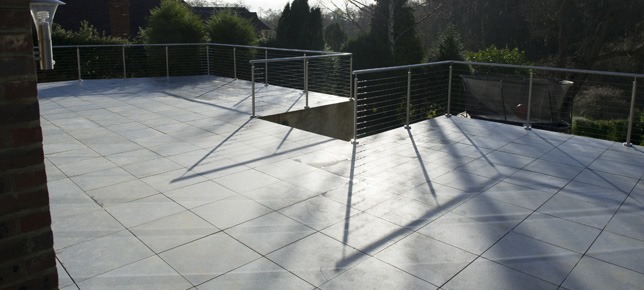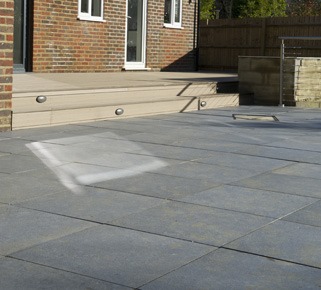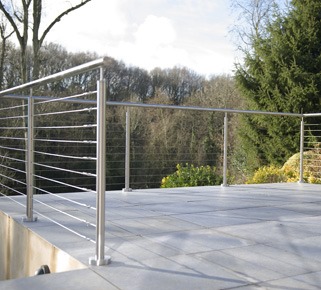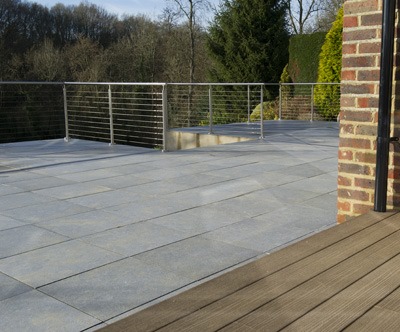 Then, of course, there's the cable rail system. It's one of several balustrade products we offer here at PrimaPorcelain, and its slick-yet-tasteful design ensures that it's one of the most popular. Emma used the cable rail as means to frame a kind of barrier around the edge of the paved area (which itself led down to a third level); the rail worked well not only as a safety measure, but as a stunning finishing touch, too.

If you need any outdoor flooring in Surrey (or anywhere else in the UK), get in touch with us now! We are more than happy to supply free samples and discuss design ideas with you – we can even handle the installation! Call 029 2080 3750 or email info@primaporcelain.co.uk today.