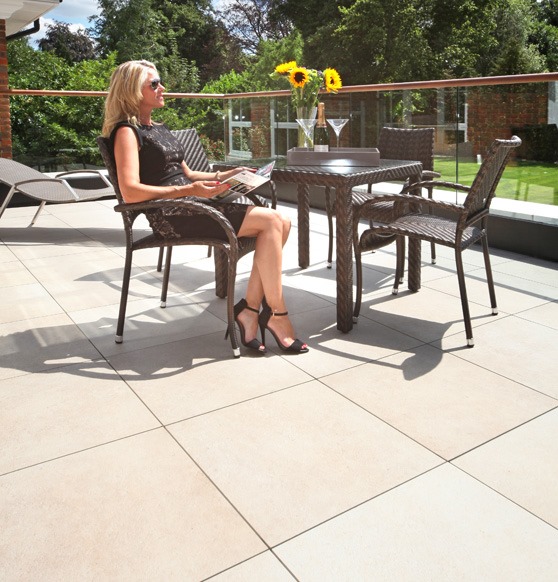 Case Study: Case Study: Oxshott, Surrey
Octagon Developments are an award-winning property development company from Surrey. They specialise in the development of prestigious luxury homes in London and the South East, and they've used our products on numerous occasions; aside from our porcelain paving, we've also supplied decking for many of their projects.

Our latest collaboration with the Octagon Developments took us to Oxshott, a picturesque village in the very heart of the Home Counties. Octagon were developing a six-bedroom family home (worth £5.75 million) on a large plot in Oxshott's Crown Estate, and they wanted us to supply 55m2 of paving for the home's first floor balcony.

Octagon's buyer requested a number of paving samples from our range, eventually settling on our ever-popular Italian Limestone Champagne paving. This subtle yet sumptuous design was deemed to be an ideal match for this project; while the home looks very grand yet traditional from the outside, its interior mostly cleaves to a clean, modern style, and the Limestone Champagne slabs are perfectly suited to this minimalistic modern look.
Installing the Paving
In addition to our high-calibre paving products, some clients also request the assistance of our professional installation team. Octagon Developments were one such client, and so we sent our team down to Surrey to complete that beautiful new balcony. As you may already know, one of the best things about PrimaPorcelain paving is the fact that it can be dry-installed without any cement or mortar. This is achieved through the use of ingenious support pedestals, and our installation experts used no less than 104 of these to pave the balcony in Oxshott.

The results are absolutely flawless – the paved area is just as immaculate as the house's stunning interior, and given the view from the balcony (which overlooks a sprawling green lawn), we can't think of a nicer place to spend a sunny afternoon.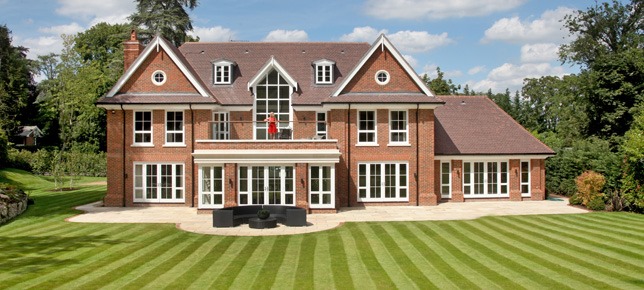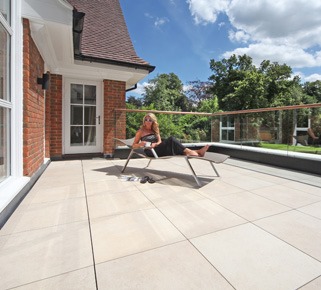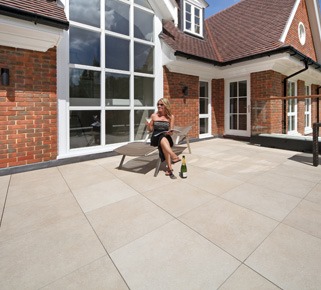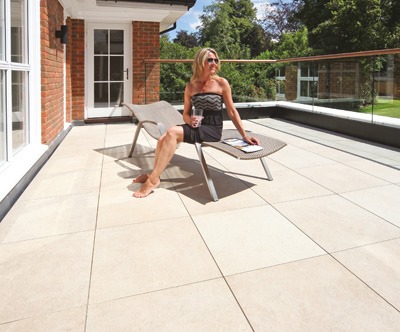 You can find more information about this £5.75 million property on the Octagon Developments website.

If you are looking for a commercial paving supplier, we'd be more than happy to hear from you! Give us a call today on 029 2080 3750, or click here to request a free sample pack.