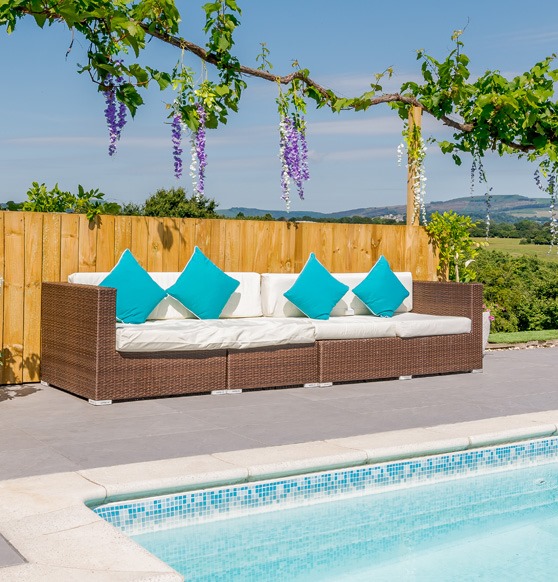 Case Study: Newport, South Wales
Due to the dated and deteriorating paving in their outside space, this couple from Newport, South Wales decided it was time for a change! As a result of spending a lot of time in their poolside garden, this couple wanted to give their property the much-needed makeover it so badly craved. After conducting some initial research, the couple stumbled across PrimaPorcelain's website and were extremely impressed by the large selection of products available.
The beautiful finished look was created using our gorgeous 20mm Slate Silver porcelain pavers. Not only do these slabs offer all of the natural beauty of natural slate products, but they are also extremely useful for poolside use with their high levels of slip resistance.
What the Customers Had to Say
"We spend a lot of time outside in our garden and we noticed the current paving was starting to look old and boring. We decided to get new paving and give the garden a fresh, new look."
"We decided to choose PrimaPorcelain as we really liked the look of their website and they had a very large selection of products to choose from. We knew we would find what we wanted there."
"From the first point of contact all the way to the finished job, the PrimaPorcelain team were most helpful. The installation was very smooth and professional and the team were able to give us just what we imagined. We are extremely pleased with the final results and would most definitely recommend PrimaPorcelain to others thinking about redesigning their outdoor space."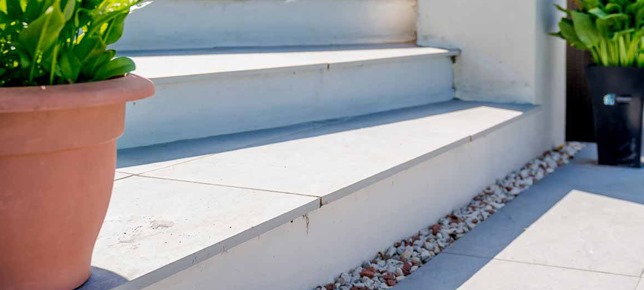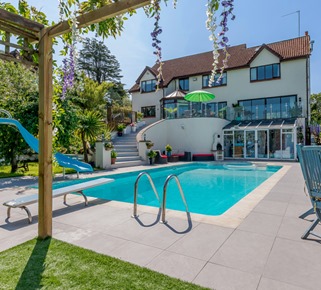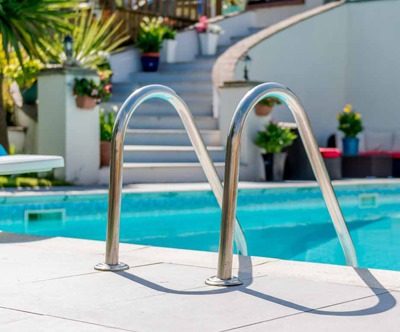 The entire team here at PrimaPorcelain agrees that this is one of the most picturesque projects that we have completed. The lush blue of the pool beautifully complements the greenery of the garden plants and the gorgeous new tiles.
And as a result of their high-quality manufacture, these homeowners will never have to worry about their new paving slabs ever looking old and dated again! Offering incredible resistance to all types of stains, fades and scratches, their new patio is guaranteed to look good for years to come.
If you're looking to re-design or create a new outdoor living space with gorgeous, low-maintenance porcelain tiles, do not hesitate to contact us today or order your FREE tile and paving samples.