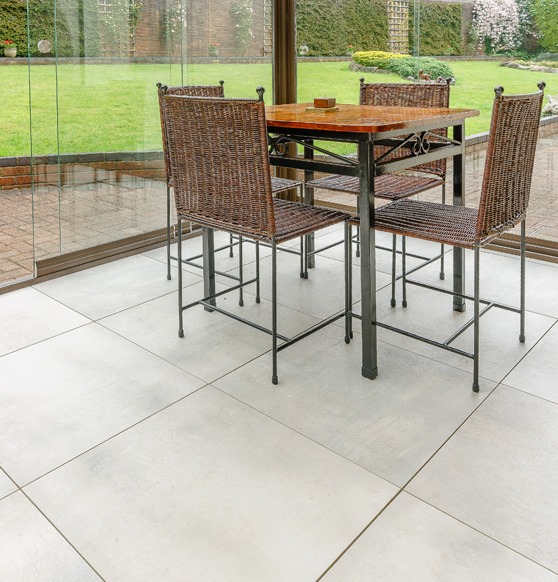 Case Study: Monmouthshire, South Wales
A couple from Monmouthshire were looking to brighten up their outdoor space with some stylish porcelain pavers.
After conducting some initial research online, the couple made a visit to their nearest PrimaPorcelain showroom to discuss the project in more detail. Our helpful sales staff were able to provide them with all the information they needed to make a final decision and, soon enough, the couple had settled on the stunning Bolzano White porcelain paving slabs.
Bright, breezy and beautiful, these high-quality pavers perfectly complemented the garden room that the couple also purchased from our parent company Greensquares.
What the Customers Said:
"While we had studied specs and compared price quotes via the Internet, we found a visit to the showroom was essential. The sales rep was a star throughout the whole process.
"The installation team were also great – highly skilled, on time and below budget – as well as friendly and courteous. Overall, we are very pleased with the project and happy to recommend!"