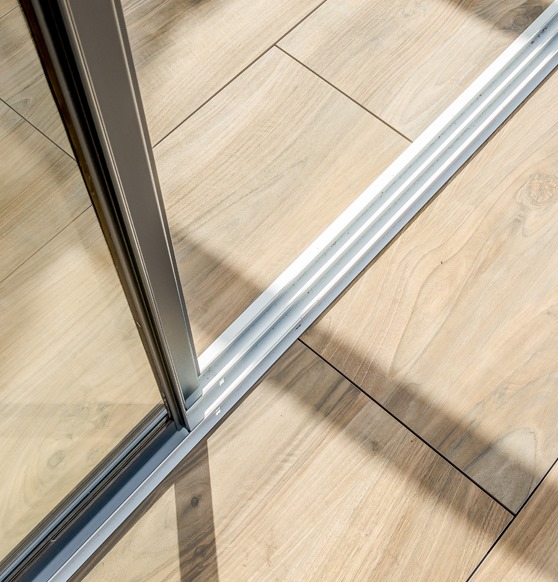 Case Study: Margam, South Wales
To make more use of her huge garden space, this homeowner from Margam, South Wales decided it was time to make a change and bring the outside inside with one the help of our wood-effect porcelain paving.
Due to high winds all year round, this homeowner was unable to enjoy her outside space, even on the sunniest of days. After a quick Google search, the homeowner stumbled across our Cardiff showroom and was interested in the fact we were able to provide quality flooring as well as a garden room from our sister company SunSpaces.
After talking to our team of experts, the customer decided that our excellent Forest Oak paving slabs were the right choice for her. Bringing a natural, wood-look to the inside of their new home extension. The added benefit of being extremely low-maintenance means the homeowner she will be able to spend more time enjoying their new garden room and flooring and less time worrying about cleaning it!
What the Customers Had to Say
"Unlike other companies, PrimaPorcelain had a showroom in Cardiff and could lay the flooring of the whole project."
"The whole team were very helpful throughout the entire project. I can't thank them enough for the respect they had for me and my property and coming to the rescue when we came across some problems."
"I would recommend the PrimaPorcelain team to others!"
For additional information on our wide variety outdoor paving slabs in South Wales – including the Forest Oak pavers used in this project – email info@primaporcelain.co.uk today.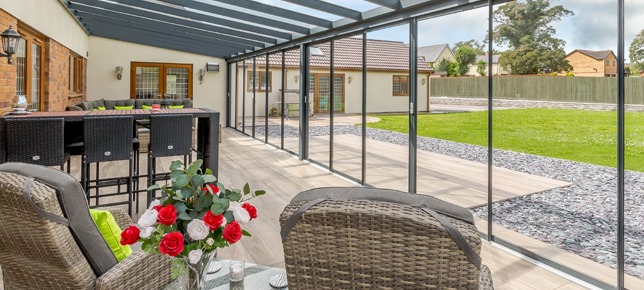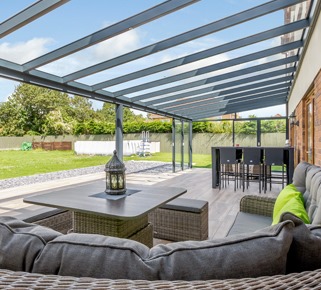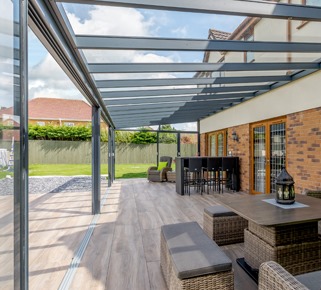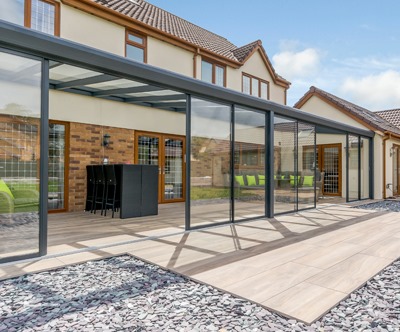 Looking to upgrade your outdoor space in South Wales with porcelain paving slabs? Contact us today and speak to one of our expert sales staff for more information. Alternatively, request a FREE sample now and check out our top-quality pavers for yourself up close.