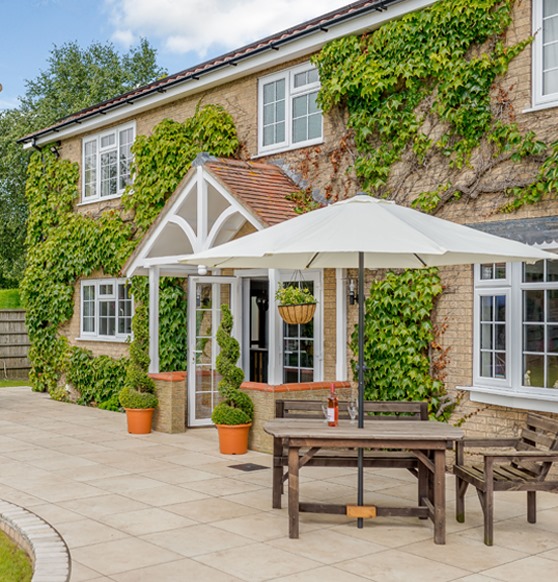 Case Study: Lincoln, East Midlands
A couple from Lincoln were looking to revamp their house to make the most of the sun. This would require altering the orientation of the property – a task the couple found to be quite a challenge to get off the ground.
Prior to contacting PrimaPorcelain, the front of the house was a south-facing suntrap, while the rear of the property saw little sun exposure past a certain time. As such, their intention was to redirect their driveway, effectively turning their front of house into a back garden with a patio.
After various online searches and numerous phone calls, the couple were still unable to get the help and guidance they needed. Finally, they came across PrimaPorcelain and, soon enough, the project was a go!
After speaking with one of our helpful advisors, the couple requested samples of their favourite designs and ultimately opted for the beautiful Italian Limestone Antique porcelain pavers.
Rich in contemporary flair yet oozing antique appeal, these stunning pavers offered modern vintage appeal with unrivalled durability. The combination provided the couple with a stunning patio design that offers sun-soaked enjoyment for years to come.
What the Customer Said:
"We wanted to change the house round as the sun faced what used to be the front of the house. We thought that, by re-directing the drive and turning the front into a back garden, we could make the most of the sun.
"We had struggled to get any help and guidance until we spoke to PrimaPorcelain. After speaking with a member of the team, we knew we had found someone who wanted our business and it was plain sailing from there.
"The PrimaPorcelain team were 100% helpful throughout the project – nothing was too much trouble for them. They were full of help and support in getting just what we wanted and we are very happy with the finished space."
For additional information on our wide variety outdoor porcelain paving – including the Italian Limestone Antique pavers used in this project – email info@primaporcelain.co.uk today.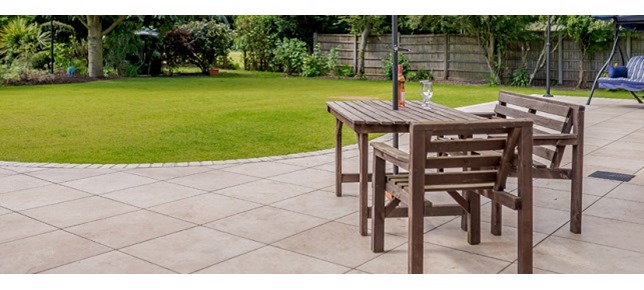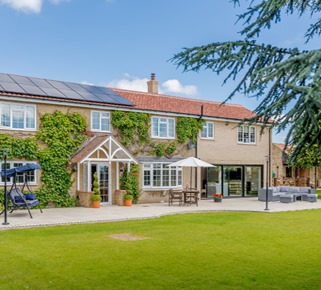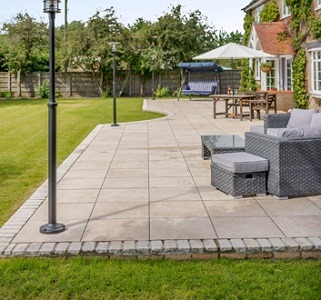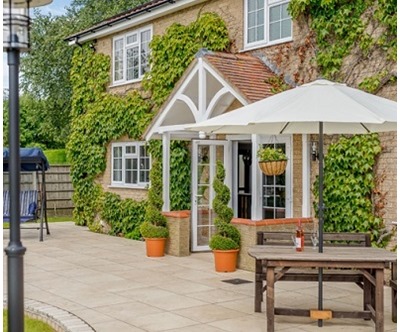 Looking to upgrade your outdoor space with porcelain paving? Contact us today and speak to one of our expert sales staff for more information. Alternatively, request a FREE sample now and check out our top-quality pavers for yourself up close.