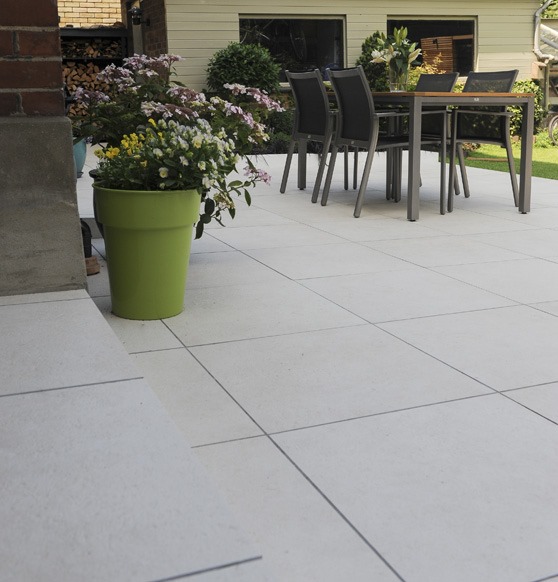 Case Study: Case Study: Haringey, London
When Mrs Jenna Jarman first contacted us in June 2013, she was interested in both our low-maintenance decking and our exquisite porcelain paving products. After speaking to our sales team, Mrs Jarman opted for several free samples of each so that she could start to envisage her new garden.

We sent Mrs Jarman a selection of samples, and she eventually made the decision to go with our Italian Limestone Vanilla slabs. Once this decision was made, she had her builder draw up some paving plans as she prepared to transform the garden of her home in Haringey.

And, once again, our porcelain paving worked wonders! Though Mrs Jarman didn't opt to make use of our in-house architect, her own builder drew up some fantastic paving plans that really made the most of our products.
Adding Steps & Borders
The patio itself would have been beautiful enough on its own, but Mrs Jarman's paving plans also incorporated a number of key features that truly made her garden come alive. For example, Mrs Jarman wanted some steps leading down from her home to her striking new patio, and so our paving slabs were also used to construct these. This means that the steps match the patio perfectly, creating a seamless transition from house to garden.

Additionally, the builder was able to incorporate planting borders, which were painted in a complimentary colour to our tiles.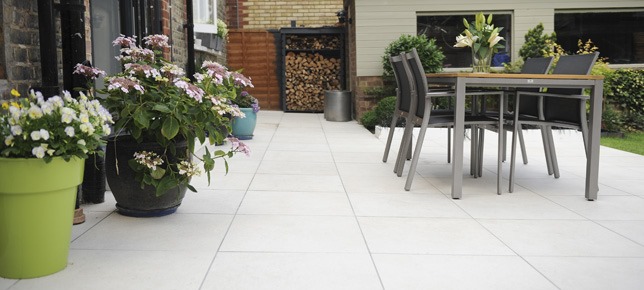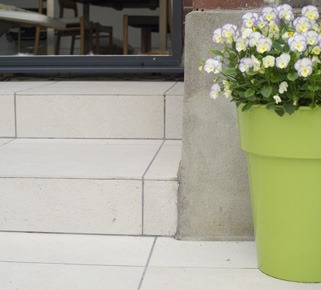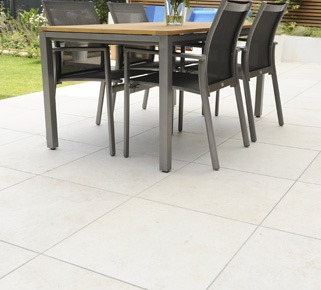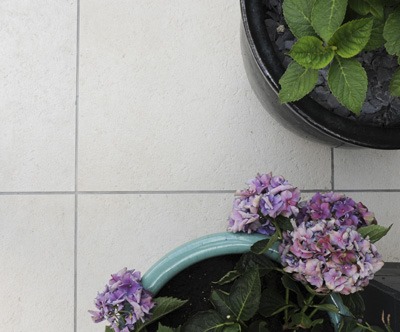 Everybody involved was absolutely thrilled with the final result of this project. The clean Limestone Vanilla slabs gave the garden a stylish yet neutral finish, and the whole garden area looks completely reinvigorated. Mrs Jarman in particular is thrilled with her new outdoor area and cannot wait to get some use out of it!

The builder's plan worked perfectly and the family can now enjoy a stunning, contemporary living space, complete with lounging furniture as well as a specific area for dining and entertaining.

If you need high-quality garden paving in Haringey – or anywhere else in the country, for that matter – visit our contact page and we can start discussing your new dream outdoor space today!