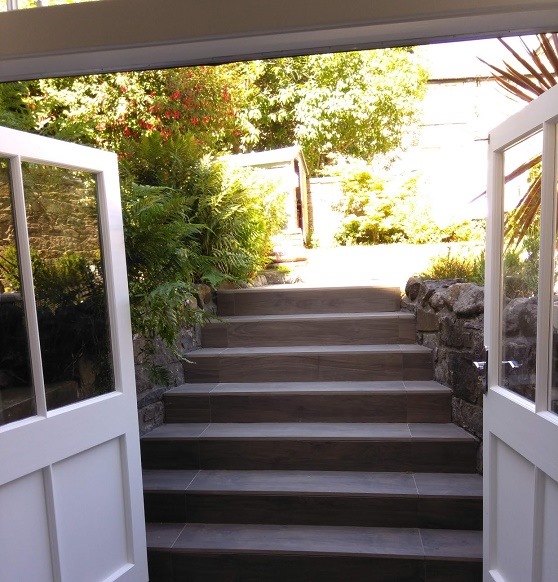 Case Study: Case Study: Edinburgh, Scotland
A customer in Scotland asked us to revamp her tired-looking outdoor space. She wanted to switch from timber decking to low-maintenance porcelain paving, and she thought that our products would be a perfect fit for her garden.
We began by sending the customer a few free paving samples, and once she had made up her mind, we got started on some designs to help her visualise her new space.
Replacing Decking with Wood-Look Porcelain Tiles
Our customer in Edinburgh was tired of having to get her deck boards treated every year, and she was even more frustrated by how quickly the wood's appearance deteriorated after each treatment.
PrimaPorcelain tiles require virtually no maintenance at all, and they resist fading and staining exceptionally well. The tiles used for this particular project (Forest Lignum) even have a wood-effect design, so they match the natural appearance of real wood while providing a low-maintenance, easy-clean surface that's perfect for outdoor gatherings.
In our opinion, the re-tiled patio looks absolutely marvellous. The integrated steps – also made using PrimaPorcelain's Forest Lignum paving – are a lovely touch, and the customer's contemporary outdoor furniture is a perfect match for our tiles.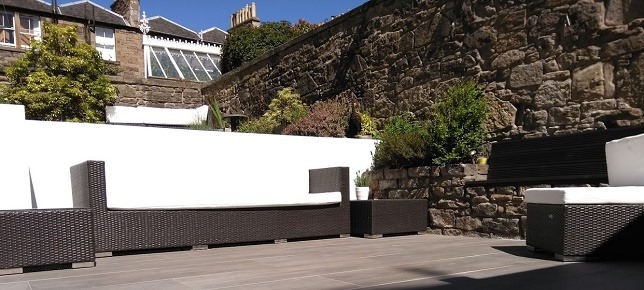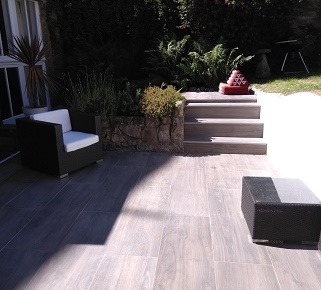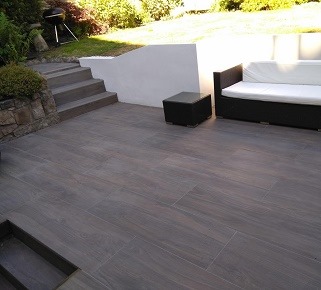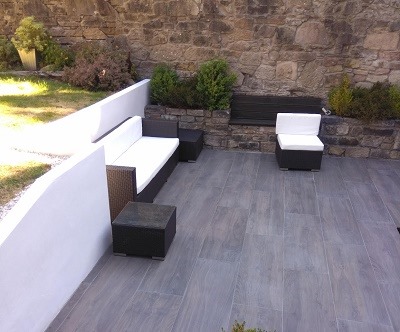 Here's what our customer had to say once her new patio was finished:
"PrimaPorcelain offered great advice and service, and the images were invaluable in helping me make the right decision. We are very happy with the finished result – the weather here in Edinburgh has been fantastic for once, and we are really enjoying the new patio. We had a party on Sunday and it was greatly admired. Wine is easy to wipe up too!"
Thinking of using porcelain paving in your garden? Browse our product range to see what designs we offer - don't forget, you can order up to 3 paving samples free of charge!