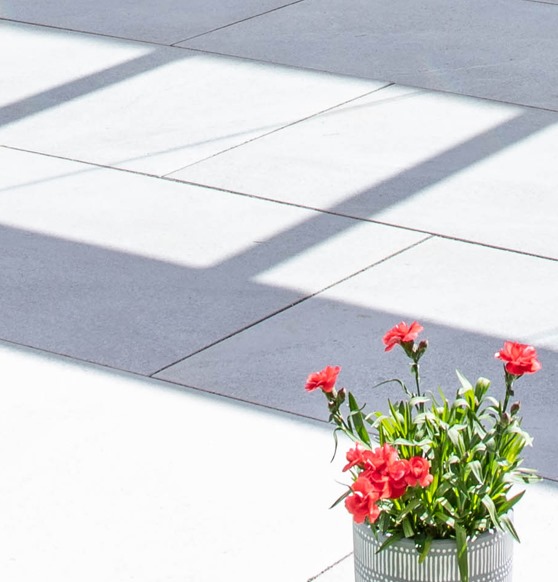 Case Study: Cwmbran, South Wales
This customer visited PrimaPorcelain because they wanted to expand their living space and incorporate a luxurious hot tub. The finished space needed to look modern & polished without distracting from their beautiful surroundings.
Our Verona paving was an excellent choice for them because it boasts natural vein patterns and a subtle sandy stone finish that complements their new garden room. Verona paving is created using stone from across Northern Europe, giving it a modern European feel that can elevate the appearance of any outdoor space.
Why Choose Our Outdoor Tiles?
Here at PrimaPorcelain, we offer a wide range of outdoor porcelain paving that, like Verona, can be installed on sloped paths and around hot tubs & pools. You might be thinking - surely porcelain paving will be terribly slippery around these features? That's where you're wrong! All of our outdoor tiles come with a grip factor rating from 1 to 5, showing you how slip-resistant our tiles are.
The paving used for this project has a grip factor rating of 5, meaning it has a highly textured surface and offers the highest level of grip. Verona's low porosity also means that it won't be damaged by the water from the hot tub & won't stain (even if our client accidentally spills a glass of red wine while they're relaxing in the hot tub!)
All of our outdoor tiles will provide ample slip resistance for projects just like this one. So, if you're thinking of adding a hot tub or water feature to your garden, take a look at our outdoor paving now!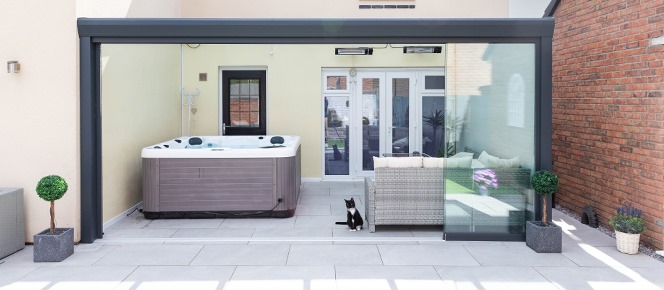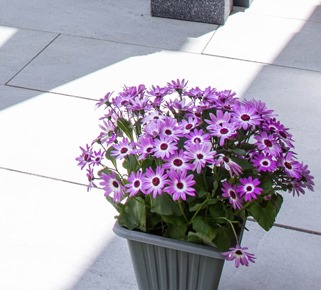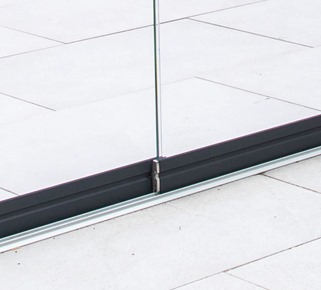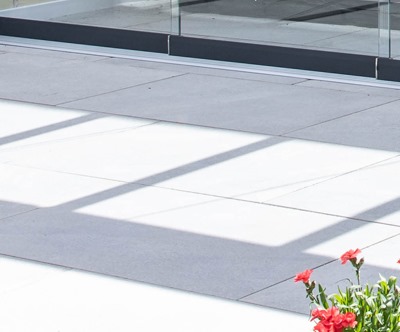 Both the customer and the PrimaPorcelain team were delighted with the final look of this hot tub area in Cwmbran. The couple's upgraded outdoor space looks beautiful, and we hope that it will bring them lots of enjoyment all year round.
To house their new hot tub, our client installed a Panorama Glass Garden Room from our sister company SunSpaces. This is the perfect structure that will protect them from the weather without obstructing their view of the garden.
If you're looking to re-design your garden or create a new outdoor living space with gorgeous, low-maintenance porcelain tiles, do not hesitate to contact us today. Don't forget to order your FREE porcelain paving samples!