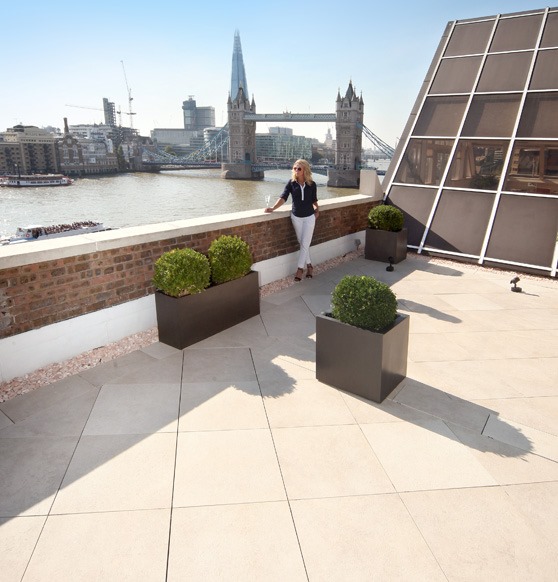 Case Study: Case Study: Tower Bridge, London
We love it when our products are used in picturesque settings, and so you can imagine our joy when we heard from Julia, a London-based interior designer who needed some paving slabs for her client's roof terrace overlooking the River Thames. This perfectly-placed outdoor area was part of a luxury penthouse, and Julia came to us because she thought that our porcelain paving would suit the property's elegant modern feel.

The revamped roof terrace was to have a bright, Mediterranean feel, and so we selected a number of complimentary paving sample to dispatch to Julia, including samples of our Quartz Twilight paving and our two Italian Limestone designs.

After some deliberation, Julia decided that our Italian Limestone Vanilla paving would be perfectly suited to the task at hand.
The Finished Roof Terrace
We may be somewhat biased here at PrimaPorcelain, but we think that the paving that we supplied for this project looks absolutely stunning in situ. The finished roof terrace does indeed have a sunny Mediterranean look, which is no small accomplishment given its location in the centre of London. The gorgeous vanilla-coloured paving slabs are complemented with several pieces of sleek outdoor furniture, and the overall effect is stunningly modern – rather appropriate for a space with a prime view of The Shard!

Of course, Julia didn't just choose our paving for its appearance. The owners of this enviable penthouse will now enjoy all the superb benefits that our versatile, low-maintenance products have to offer; the paving slabs will never need to be sealed, and the slabs won't fade or become degraded no matter how much time the owners spend out on the terrace.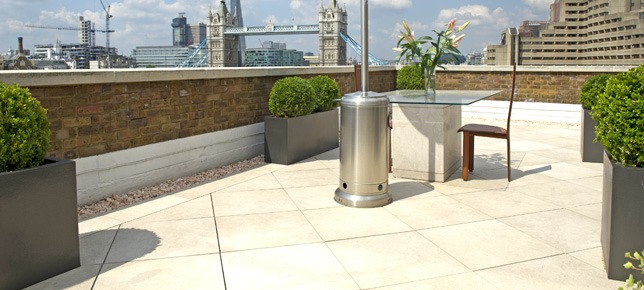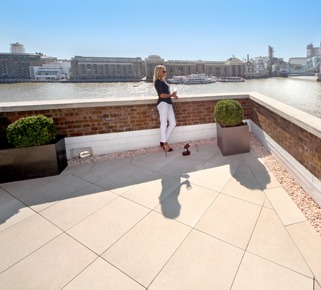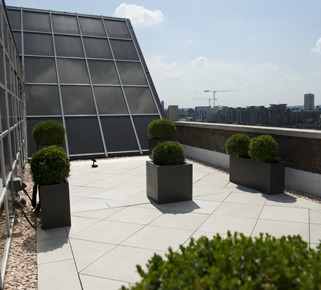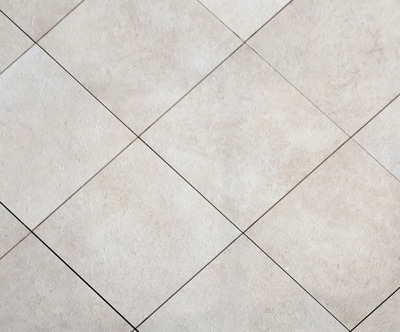 If you're an interior designer or landscaper and these sound like the sort of qualities your clients would really appreciate, we'd love to hear from you. Roof terrace paving is just the tip of the PrimaPorcelain iceberg – we're capable of providing indoor and outdoor flooring solutions for practically any project you'd care to present to us.

To enquire about our porcelain paving range, give us a call on 029 2080 3750 or email commercial@primaporcelain.co.uk.