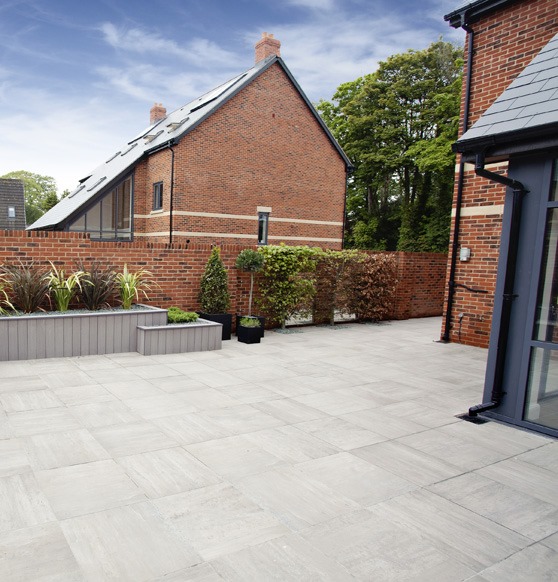 Case Study: Case Study: Fairwater, Cardiff
We recently received a call from Ryan Landscaping, a landscaping firm based in Cardiff. They were renovating a property on the outskirts of Llandaff, and their client wanted an attractive outdoor flooring solution for both the front and the rear of the house.

After a brief telephone discussion regarding the project's requirements, Mark (our sales executive) sent Ryan Landscaping a free quotation, along with a few decking and paving samples. We felt that both of these materials would be extremely well-suited to the task at hand, and we were eager to hear back from the landscaping company to find out what their client had decided.
Combining Different Materials
It didn't take long for the phone to ring again. The Ryan Landscaping team were very impressed with what we had sent over, and their customer had chosen to go ahead with our 2cm thick Driftwood porcelain paving – a very attractive product that combines the timeless beauty of wood with the clean, classical appearance of porcelain.

However, they were keen to include some of the aforementioned deck boards in their design as well, and so we also supplied a small order of slate-coloured decking for this project. This was used for a set of composite wood steps in the back garden, as well as for a collection of low-maintenance planters and troughs. These features look absolutely fabulous in the finished space, and the client is over the moon!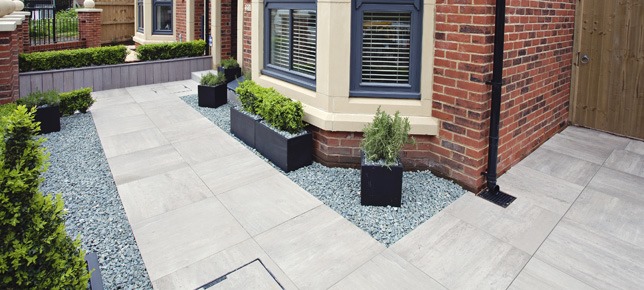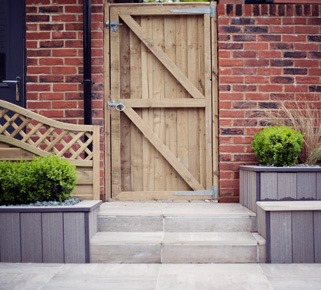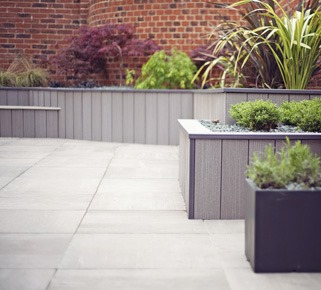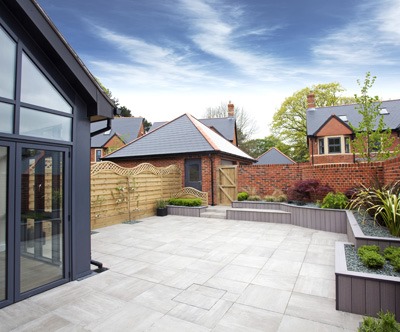 Ryan Landscaping were thrilled with the outcome of this project, as were the home's owners. Whether you're a private customer or a commercial business, in Cardiff or elsewhere, we would be more than happy to help with your garden design needs.

To request a free porcelain paving quote, call our team on 029 2080 3750. You can also request a free sample to see what our products are like in the flesh.