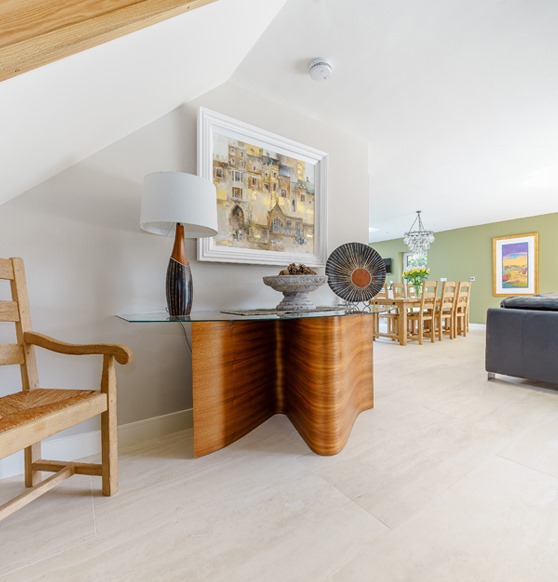 Case Study: Chipping Campden, South England
A couple from Chipping Campden, located in the Cotswolds, South England, got in touch with the PrimaPorcelain team hoping that we could help rejuvenate their property that hadn't been touched since the 1980s. The couple installed natural travertine inside and out in a previous property and despite the natural beauty it offered, it required a great deal of effort to maintain with regular sealing and cleaning. Instead, they were looking to achieve the same beautiful aesthetics with minimal upkeep.
After a quick internet search, the couple came across PrimaPorcelain and were immediately impressed by our range of products. They proceeded to visit one of our showrooms where they fell in love with the natural-looking finishes of our products and not so long after, an order of both our 10mm and 20mm Travertine Ivory tiles and paving was placed.
What Our Customers Had to Say
"We visited the showroom and loved the finishes which look like natural stone. We wanted the look without the hassle. Prima had the quality and product choice. It wasn't the cheapest and we did spend slightly more than we wanted but actually, it was worth it. The inside and outside are extremely easy to clean and look pristine with very little effort."

"The team couldn't have been more helpful. Our questions were answered fully and all communications via telephone and email were addressed in a timely manner. We ended up extending one of our patios beyond the original plan and needed 18 more pavers/tiles to finish and were delighted that Prima was able to arrange delivery within 2 working days to allow us to finish the job."
"We are delighted - so much easier than natural stone. The inside tiles are great over the underfloor heating and we managed to get the seamless appearance we wanted. All of our visitors comment on how beautiful the floors and outside areas are."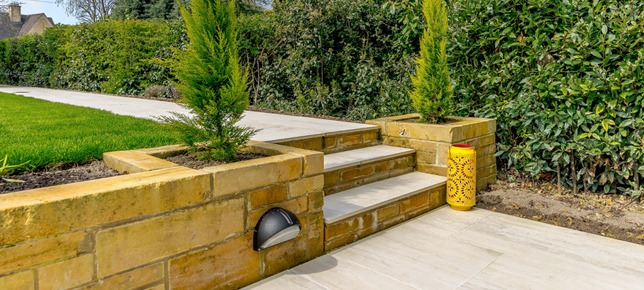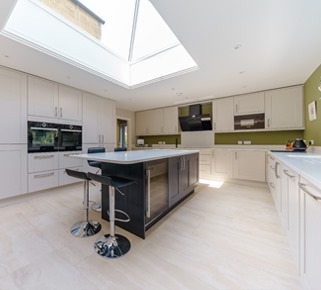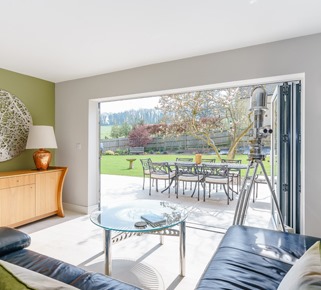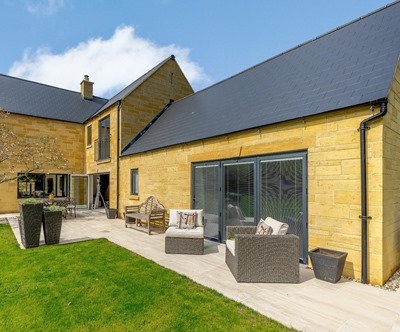 The team here at PrimaPorcelain, as well as the couple, are extremely proud of how the service was handled and the finished look of the project. The newly extended and renovated property looks stunning and we hope it will continue to 'wow' visitors and match their high standards.
As a result of their contemporary design and manufacture, our Travertine Ivory porcelain tiles and paving will allow the couple to enjoy both interior and exterior spaces without the need to worry about cleaning and making them look good.
Are you interested in a high-quality flooring option that allows you to relax and not worry about tiresome maintenance requirements? Get in touch with PrimaPorcelain today to find out how we can help you or order your FREE porcelain samples here to see the beauty of our products for yourself!