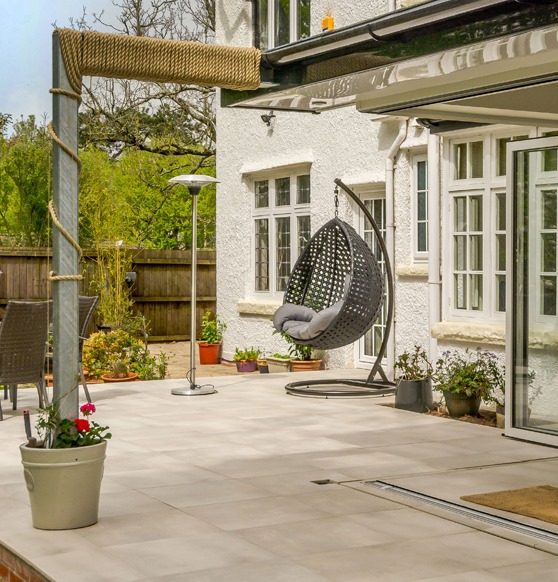 Case Study: Cardiff, South Wales
A couple from Cardiff, South Wales contacted PrimaPorcelain as they were looking to redesign both their kitchen and outdoor patio area, ready for the glorious summer months. Their back garden already had a lot of life but they saw the potential to make more of it and decided a new patio area was the way to go.
After conducting initial research on the paving that they wanted and then being unable to find any suppliers that offered them, the couple visited our Cardiff showroom and were thrilled to find exactly what they were looking for! They decided that our Bolzano White 10mm & 20mm were the products needed to transform their home, thanks to their elegant beauty and low maintenance properties.
What Our Customers Had to Say
"We came across PrimaPorcelain in their Hadfield Road showroom in Cardiff. We had researched the tiles we wanted but were unable to find them in any of the other shops. However, when we visited the showroom, we were extremely happy to see the tiles which I had imagined for the kitchen extension and patio."
"The Bolzano White tiles are understated yet elegant and very easy to clean. We also recommended the tiles to our friends who liked our extension."
"The PrimaPorcelain team were very helpful in explaining the type of tiles and costs and fitting etc. I am extremely happy with the product and would highly recommend them to everyone looking for a high-quality finish in their home."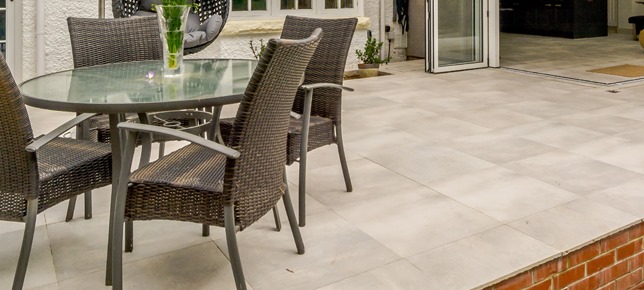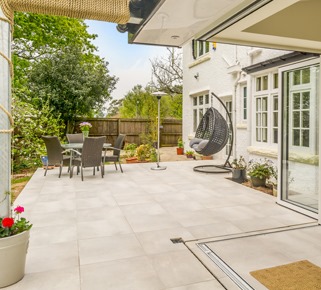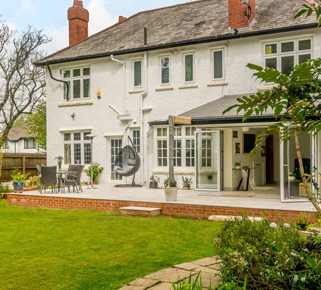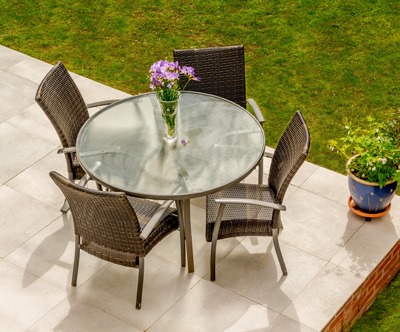 We are extremely proud of how we were able to help the couple achieve the interior and exterior porcelain plans that they had set out once they had decided on the tiles and paving they wanted. The newly designed kitchen and patio areas are truly stunning and now provide a space for the couple to enjoy when the warmer weather arrives.
Our Bolzano White products are manufactured with the highest quality porcelain, resulting in minimal upkeep requirements. Perfect for allowing the couple more time to enjoy their new space and less time worrying about how to keep it looking good.
Are you interested in creating a beautiful space with porcelain paving like this property in Cardiff, that eliminates tedious upkeep and maintenance? Contact PrimaPorcelain today to start your enquiry or order your FREE porcelain samples here!